Types of a Summative Assessment that You Should Know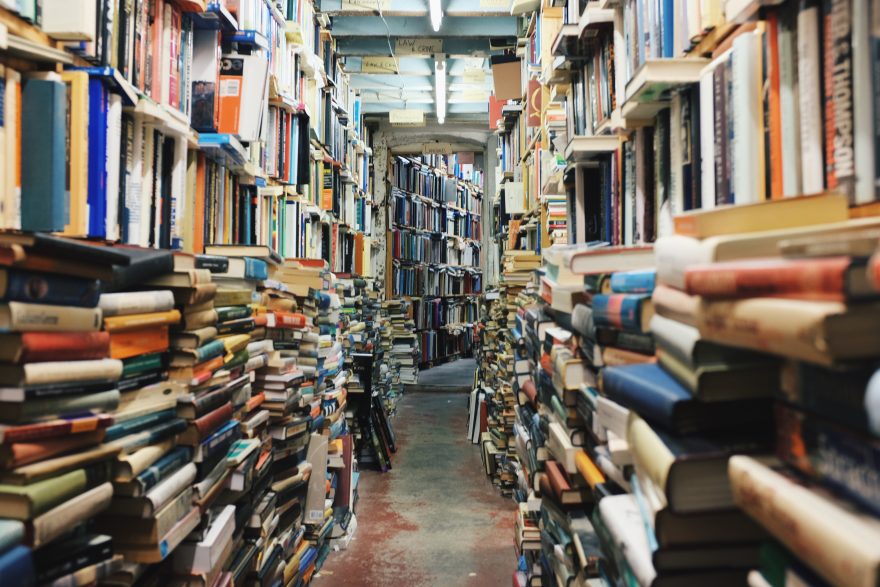 Oh, look! Time travels so fast. It seems that the college semester has just started, but it is already looming to its end. Besides exams, diverse tests, projects and other stuff that you will have to face at the end of the semester, you are likely to cope with different types of summative assessment. At the moment, you have probably been studying for many years, and there is no sense to explain to you what a summative assessment is. Instead, we are going to provide you with information about several summative assessment types so that you are ready for everything. As they say, forewarned is forearmed. So, hurry up to get acquainted with information that can improve your GPA below!
The Most Common Summative Assessment Methods
There are a lot of different types of summative assessment methods and you can face any of them soon. The most popular way to evaluate students' knowledge is giving them a written paper in class. However, sometimes this isn't enough. Therefore, teachers created diverse methods of summative assessment:
A multiple-choice test. Apparently, this task you will be asked to do only in class. You can be asked questions that need to express both your knowledge and analytical skills. Therefore, don't be hasty while completing the test. Think twice before choosing the right variant. This method is effective for these subjects: biology, physics, mathematics, history, chemistry, and others.
A written paper. You might be assigned to complete it in class or at home. However, it is more likely that you will be asked to complete it in class. Typically, it is given in the form of an essay. You are more likely to be assigned to this type of assessment when you are studying the following disciplines: literature, language (native and foreign), business, psychology, philosophy, political science, law, and others.
A project. A project will probably take you several months. Therefore, you will be able to think about all the details. You should complete something really impressive so that you can receive high scores in the end. When a teacher assigns a project to you, he or she wants to see how you can apply theory in practice. Also, you need to show your strong research skills. Don't add information that you heard in class from your teacher. Try to find something new and interesting. You can be assigned to a project for these disciplines: biology, physics, astronomy, sociology, geography, history, and others.
An oral exam. Most students are afraid of this summative assessment method. You won't have enough time to think properly. You will be asked to speak almost at once. Also, you never know which additional questions you will be asked. After your speech, a teacher will probably ask you some questions to make sure that you know the topic. This method is seldom used for math, physics, or other technical disciplines. It is more suitable for history, literature, biology, geography, and other similar disciplines.
Is Your Failure Somebody's Fault?
"How does this question concern a summative assessment in education?" you wonder. The explanation is simple. Our aim is more than just to provide students with educational tips. Our purpose is also to help them become well-educated adults who are not afraid of making mistakes and are responsible for their actions.
Summative assessments show how diligent of a student you were during the semester. You should understand that it is the objective reflection of knowledge you gained. And now is the most interesting question: "Does the level of your knowledge depend only on you?" The answer is "No." Don't think that you can now relax and shift responsibility to others. This means that as an adult, you should protect your interest. If someone or something bothered you to gain high results, it must be taken into consideration.
How to Fight for Your Own Hand?
If someone or something became the reason of your failure, you should make someone who is responsible for the educational process aware of it. In which cases can you ask to be given a second chance?
Your teacher doesn't provide you with the necessary information for the assessment. Unfortunately, there are teachers that don't give enough information on the subject to students. You should inform the college or school administration that you met some unfamiliar notions, questions, or anything of this nature during the assessment. You should also express the opinion that your failure is connected with the teacher's incompetence. Do this only when you are firmly convinced that your teacher has never mentioned these issues and hasn't assigned to get acquainted with them at home.
You had some family affairs. Everything that happens in your family affects you a lot. Therefore, you can ask your teacher to try to cope with an assessment one more time. It would be great if you have some proof of events that negatively influenced your state of mind. Also, you should take into consideration that "family affairs" doesn't work for all types of summative assessment. It makes sense to tell this reason if you had a one-day assessment and not a long term project.
You felt unwell on the due date. If you didn't visit your physician on that day, it will be difficult to prove your temporary incapability. Anyway, you can try to ask your teacher to give you a second chance. If you have a reputation of a trustworthy person, you will probably succeed.
How to Receive Help?
If we didn't reveal some questions about summative assessment types that you wanted to know, contact us and we will answer them. BuyEssay can provide you with useful advice. You have the ability to receive assistance from experienced writers. Our service is available 24/7! Accordingly, there is no sense in hesitating to appeal to BuyEssay. Before making the order, you can calculate the price, which is very convenient. Use the online calculator and you will see that earlier orders cost less. So, what are you still waiting for? Be quick to use our service!