How to Write Compare and Contrast Essay with Little Efforts
To start writing, you must first fully understand what you need to write about. Thus, in a compare and contrast essay, you discuss both similarities and differences. This can be the similarities and differences between the two items, events, characters, and many more. While some can start writing such an essay without problems, some people cannot. In this article, you'll find out how to write a solid compare and contrast essay.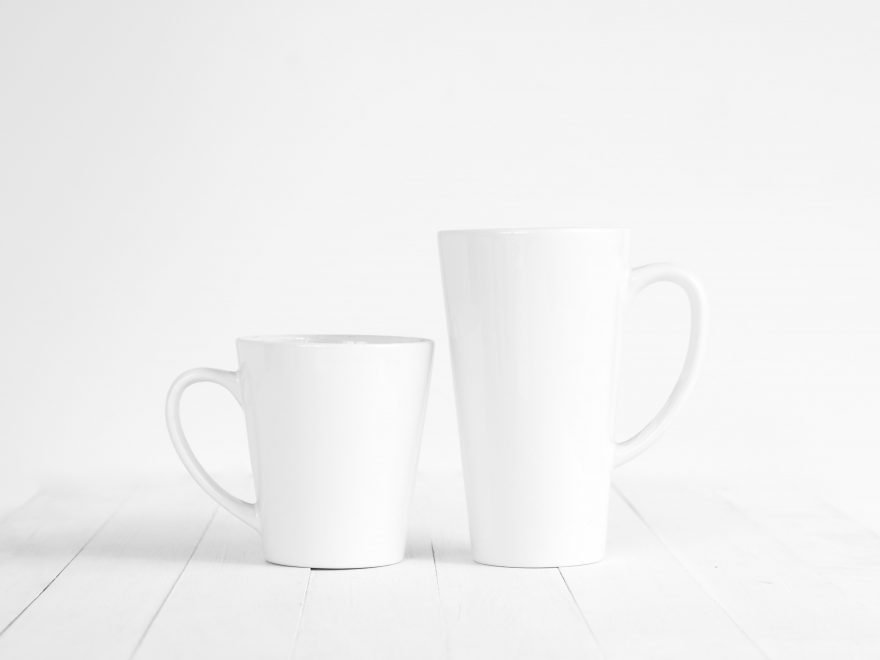 Photo by Vanesa Giaconi from Unsplash
How to Start a Compare and Contrast Essay
In an essay, the first paragraph, the introduction, is important. With its help, you can capture the attention of the reader and set the tone for the whole essay. Essays are creative works, and each introduction claims to be unique, but we want to present commonalities for different introductions.
Essay introduction options
After analyzing the literature and various essays, we have selected several options you can start with. These are the different compare and contrast introductions:
Historical introduction. You can refer to a moment from the past (a specific century, year, period) or compare the past and the present. An example: It is difficult to imagine that a few decades ago people did not know what the Internet was.
Quotation introduction. We deliberately put this option not at the beginning, as it is used more often. Remember: just a quote is no longer surprising. Approach the question thoroughly. Find a vibrant quote related to the topic of your essay.
Personal introduction. Simply tell a life story that explains your choice of topic. For example, you can start with what kind of person you were in the past, and what you have become.
Compare and Contrast Essay Outline
Your outline is seven simple steps that will help you navigate the writing and understand with which words to start your essay:
Think about how the first sentence is interesting to the reader. This is important: not everyone is ready to devote time to information that is not interesting and does not solve his or her problem. You need to use a special hook to grab readers' attention. These hooks are not easy to find, but they guarantee a high grade. This can be a little-known fact, original statistics, or "hype" information (like feminism, body positivity, vaccinations, etc.). You can create a vivid picture with words.
Get to the point. The second and third sentences should act as a link between the first and the rest of the sentences. You need to develop the thought from the first sentence, expand the context. Create a smooth transition, not a jagged one.
Now tell the reader what the essay is about. When you were going to write it, you set yourself a specific goal: not just to communicate something but to compare and contrast specific things. Share this with readers so that they decide to stay.
Outline the structure. This will help you maintain the logic of the comparing and contrasting, making the paper clear and coherent. Having an idea of the structure, you do not risk forgetting something. As a result, the reader should see smooth and clear text. If the topic of the essay is simple, then you don't have to think as much about the structure. Spontaneity is the key to response and discovery.
Formulate the main point. As with the structure, follow this point if there is a need and desire. This is just one sentence, succinctly describing the main message. Sometimes the main point is required (depending on the specialty). The first paragraph ends with this point. An example: Based on the analysis of demographic data, in this essay, we will compare how this situation has changed and why.
Decide on the tone of the essay. Your writing style is a major factor in making your text appear attractive to the reader. Try to establish a connection with the reader by writing simply and clearly, speaking the same language with him or her.
Reduce. Write down whatever you want to say. Reread. Reduce what you write by a third. Reread. Perhaps you will find places where you can write in a simpler and shorter way. Short doesn't mean dry. Your text should be capacious, catchy, and lively.
Compare and Contrast Essay Format
Introduction. If suddenly the teacher thinks that you described two things in turn and did not compare them, then we advise you to immediately say in the introduction about the topic that connects these two things, and then go to their brief description.
Brief description of two things. You can start like this: Let me start by describing the first… As for the second …
Compare two things: what is in common. You start like this: … have a lot (little) in common.
Contrast two photos: how they differ. You can start like this: Obviously there are certain differences. The first …
Express your preferences (personal opinion), which things you like more, or in which event you would like to participate, etc. You can start like this: I personally like …
Argue your opinion and explain why. You can start like this: As for me, I am addicted to …
Write a conclusion. You can start like this: In the end, I would like to point out that …
Compare and Contrast Essay Topics
Below, we present a list of comparison and contrast essay ideas that you can use for your writing. As you scroll through the list, you will see that some of the topics are more academic, while others are included to create an interesting essay.
Apple vs. Microsoft.
Coca Cola vs Pepsi.
Renaissance art versus Baroque art.
Pre-War vs. Reconstruction in American History.
Childhood versus adulthood.
Star Wars vs Star Trek.
Biology versus chemistry.
Astrology versus astronomy.
American government versus British government (or any world government).
Fruits versus vegetables.
Dogs versus cats.
Ego vs superego.
Christianity versus Judaism (or any world religion).
Republican versus Democrat.
Monarchy versus presidency.
The President of the United States versus the Prime Minister of Great Britain.
Jazz versus classical music.
Red versus white (or any two colors).
Football versus soccer.
North versus South before the Civil War.
Colonies of New England vs. Medium Colonies or South Colonies.
Steps for Writing a Compare and Contrast Essay
1. Start by brainstorming with a Venn diagram
Your compare and contrast essay should show a high level of analysis. That is why you need to brainstorm before you start writing. A great visual brainstorming tool is a Venn diagram. It is a set of overlapping circles: the characteristics of the first subject are presented in the first circle, and the characteristics of the second subject are presented in another circle; the overlapping section between these circles presents characteristics common to both subjects.
2. Write a thesis statement
Once you identify the similarities and differences between the subjects, you understand the relationships between these subjects. This process will allow you to come up with a thesis statement. It should serve as a roadmap for the essay.
3. Write an outline
After creating the thesis statement, it's time to form the outline. Keep in mind that if your subjects have more similarities, you need to compare them rather than contrast, and vice versa. Your outline should contain an introduction, body paragraphs, and a conclusion.
4. Write an introduction
The beginning of the essay should be devoted to describing two objects, their origins, their structure, and their functions. Don't start to compare and contrast your subject immediately, as you will do it in the main body of your paper.
5. Write the main body
Discuss the points of both subjects. You should compare and contrast the arguments of the points on all subjects. Each paragraph of the main body should contain a separate point. Start with writing the similarities and then include differences.
6. Write a conclusion
In the last paragraph, summarize the arguments and evidence in a couple of sentences. You should keep it short but remember that the conclusion is also an important part of your essay. This is often the only part that your reader will remember from the entire paper.
7. Proofread and edit
Reread your essay and correct mistakes that you find. Remember that you won't get a good grade if your paper contains lots of errors.
Compare and Contrast Essay Sample
Before starting to write an essay, students are encouraged to read compare and contrast essay examples. The sample below and this compare and contrast essay example will help you figure out how to write your paper.
Person-Centered Therapy Versus Gestalt Therapy
There is a scientific consensus that any form of psychotherapy significantly affects the outcome of an individual's well-being positively. Within the various theories of psychotherapy, two main theories stand out as the pioneers of underlining the importance of the psychotherapeutic relationship between the therapist and the client. These theories are Person-Centered Therapy [or CCT], developed by Carl Rogers, and Gestalt Therapy, which was developed by Köhler, Wertheimer, Koffka, and Lewin. This paper aims to compare these two psychotherapies in terms of therapy goals, effectiveness, and the role of the therapist. Although the two therapies are very effective, this paper argues that Gestalt Therapy is slightly more effective than Person-Centered Therapy in terms of time and goals of the therapy.
Carl Rogers introduced the idea that clients should be in charge of their own healing and be able to control the pace and content of their therapy sessions. He was also one of the first therapists to use a more humanistic approach, which means that for an individual to grow, they need to feel that they are in a safe environment that provides genuine openness, acceptance, empathy, and the most important factor, unconditional positive regard (Tudor 14). Rogers believed that these factors should be within every therapy session in order for the therapy to work. Finally, Rogers stressed that clients should heal from their past before focusing on their future, which is the ultimate goal of the therapy.
The importance of empathy is similarly shared with the Gestalt approach to therapy, and it is also client centered. Moreover, Gestalt therapy also highlights the importance of the therapist-client relationship and believes that this open, unconditional positive regard is a key factor in successful client outcomes (Latner 20). However, this approach focuses on the present. The goal of Gestalt therapy is to help the clients identify and deal with their 'unfinished business', which is believed to be the biggest obstacle when it comes to the happiness of the individual (Kahn 894). Gestalt Therapy also sees the client from a holistic view, meaning that the environmental context is a key factor.
Rogers and Gestalt therapy both strongly advocate the importance of the client and therapist relationship, and they both agree that by promoting unconditional acceptance, empathy, and understanding, the client will truly be able to heal (Latner 21). On the other hand, Rogers believes in healing past trauma, whereas Gestalt therapy focuses on the present and healing any unfinished business that the client might have (Tudor 67). Furthermore, Gestalt therapy theorizes that a client cannot truly heal if they are thinking about the past and anticipating the future. Moreover, Rogers allows the client to decide how much therapy they need, and this can take many years, whereas Gestalt therapy is effective at a much faster rate. Therefore, clients who undergo Gestalt therapy will see results faster.
This paper concurs with the Gestalt philosophy that a client needs to focus on the present and be aware of his or her surroundings and try to understand the contextual significance of where their life stands and how to move forward. In addition, although a client should not be rushed when partaking in therapy, this paper supports the idea that therapy should not take many years until the client heals themselves. Therefore, this paper concludes that, in terms of time and therapy goal, Gestalt therapy is more effective.
Works Cited
Kahn, Edwin. "Heinz Kohut and Carl Rogers: A Timely Comparison." American Psychologist 40.8 (1985): 893-902.
Latner, Joel. "The Theory of Gestalt Therapy." Gestalt therapy. Gestalt Press, 2014. 19-62.
Tudor, Louise Embleton, et al. The Person-centred Approach: A Contemporary Introduction. Macmillan International Higher Education, 2004.
Writing a compare and contrast essay may not be easy for you – of course, you need to put effort into a correct and interesting comparison. Therefore, BuyEssay offers writing help so that you can succeed in your writing. You can place an order without spending a lot of time and nerves, and receive quick and professional help. Take you chance to deal with your assignment easily by buying essays here!