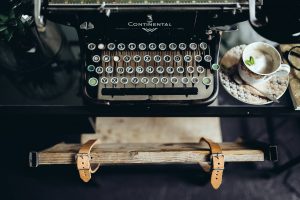 Where does irony occur in Twelfth Night?
Twelfth Night or What You Will is a comedy in five acts by William Shakespeare written in 1601. The plot is centered around two twins, Viola and Sebastian, separated in a shipwreck of the coast of the kingdom of Illyria.

Like most of Shakespeare's plays Twelfth Night is centered around love, but its main focus lies in irony, dramatic and situational, which throughout the play occurs in plot, situation and character. For instance, Viola, after being separated from her twin brother, whom she considers dead, starts working for Orsino, a duke infatuated with Olivia. Viola disguises herself into a man, choosing the name Cesario, and is required to help Orsino win Olivia over.

However, Olivia falls in love with Cesario, whom she thinks is a man. Situational irony is created through Shakespeare's gender-crossing games of disguise where Viola is a female actress pretending to be a male, playing a female character pretending to be a male character, which was influenced by the context of his time where all actors where men and women were not allowed to act. "Conceal me what I am, and be my aid. For such disguise as haply shall become the form of my intent" (Twelfth Night).

Furthermore, another example of situational irony based on gender-crossing as a result of games of disguise occurs when Olivia meets Sebastian and asks him to merry her, thinking Sebastian is Cesario, in other words Viola, disguised as a man. Finally, duke Orsino, who at the beginning employs Viola to help him win the heart of Olivia, falls in love with Viola, after revealing her true gender and identity, thus moving from the one whom he had chosen to the one whom he chose to help him achieve his initial goal.

Dramatic irony resides in the fact that the audience knew everything from the very beginning, while the characters didn't. Situational irony of Twelfth Night, on the other hand, manifests itself in the difference between the desired goal and the outcome. What is expected to happen does not always come to pass.

Works Cited

Twelfth Night. (n.d.). Retreived from http://shakespeare.mit.edu/twelfth_night/full.html
Ala. D. Amir. (2008). Dramatic Irony in William Shakespeare's Twelfth Night. Journal of Missan Researches, 5. Retrieved from http://www.uomisan.edu.iq/jom/admin/pdf/22737027378.pdf
Are you struggling with yet another assignment dedicated to Shakespeare's writing? Don't worry, this sample «Twelfth Night» essay will help you find the shore even if you are lost in the waters of academic writing. You can use it as a template for your own writing, as an example of formatting and language, and as a source of ideas. Just remember that you are not allowed to copy any information from our «Twelfth Night» essay without proper acknowledgments, as it will be considered as a violation of the author's rights. Make sure you check other samples at our blog – there are a lot of really good ones.