The Secret of Successful Academic Report Writing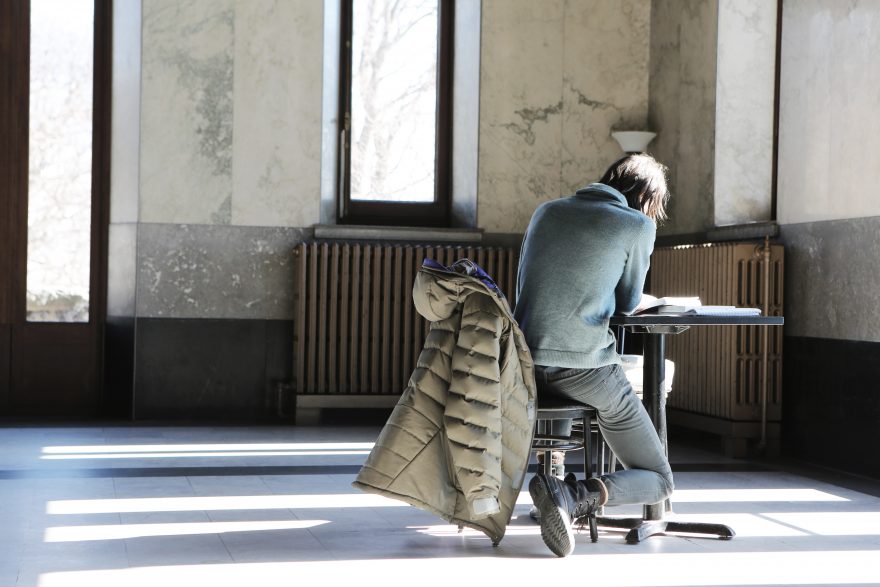 An academic report should tell readers what the writer knows, what he or she does, and how improvements can be made. However, not all students can deal with writing an academic report successfully. We have prepared recommendations for the improvement of your writing skills. We will identify spheres in which you will need to get deep knowledge.

Steps for Writing an Academic Report
Academic report writing includes presenting an investigation and analysis of a particular issue or piece of information, making proposals, and recommending specific actions. There are various kinds of reports, like scientific, business and technical reports, but the basic steps for writing all of them are common.
Check out our tips that can help you with writing academic reports. First of all, you should read through all requirements that you have been given by your instructor. Think about the purpose of your report:
What is it going to be about?
What is needed to write your report?
Why do you need it?
When should you do it?
Who is your report for?
Answers to these questions will help you to draft your term of references.
Before you start to deal with academic writing report work, plan your investigation and research, and how you are going to write it. You should know what information you need, whether you need to do background reading, and what articles and documents you need to write your report. Identify whether you need to visit a library for help or not.
The next step is finding required information for the report. Read written material using different sources. Ensure that the information you have found is appropriate and relevant. You should be on the right track before you start writing. Contact your professor if you don't know how the grades will be assigned.
Academic report writing structure is similar to many reports, but some details may differ. It depends on the type of report, how formal it should be, and its length. Usually, a report consists of a title page, executive summary, an introduction, terms of reference, procedure, findings, a conclusion, bibliography, and appendix.
After you have gathered all necessary information, it is time to write the first draft. You should know how to draft the findings and the terms of reference, and begin to work on the appendix of your report. While you are working on your findings, your reading, observation, and investigation will help you. Now, you will be able to form your report basis. You may add some tables and graphs to make it more interesting for readers.
Decide what you will include in your appendix while writing the first draft. This part of the report is perfect for including information that is too long for the report body, for spreadsheets and brochures, and huge tables. While writing a conclusion, interpret the information you have found. Write about what is important about your findings.
Sometimes you are required to include the part with recommendations where you should write about what you think about the problem solution. To deal with this part properly, reread your conclusions and findings. You should think about what you want your readers to do or not to do. Your recommendations should be based logically on your conclusion. Write recommendations in a numbered list.
There are reports that require a list of contents or an executive summary. Though these parts should be included in the beginning of your report, you should complete them only after finishing the report body. An executive summary is about 100 words long. Summarize your recommendations and tell readers what the report is about.
Don't forget to revise your work. You should make sure that you have done what you were required to do. Check whether all required sections are included in the right order. Your information should be accurate. Also, it should support your conclusion and recommendations. Academic report writing format should be correct as well.

How Important Is a High-Quality Academic Report?
It is not easy to learn how to write a high-quality academic report, especially when you don't have good writing skills. If you are going to get a high grade, you should be confident that your work is of high quality. While writing a report, you should ensure that you not only do your best but that you follow all academic standards.
While writing an academic report, you should be confident that you have included all sections fully. All information should be included in the right sections. For example, when you are writing an introduction, you should present an introduction to the research sphere, introduce the problem of importance that is under consideration.
Sometimes a report requires you to justify the methods that you used. In this section, you shouldn't present results, only the methods that you have used to gather your data. Make your detail sufficient for another researcher. In the section of results, include tables and figures to illustrate them. Number them in the order in which you cite them in the text. Make a legend for all tables and figures.
Help With Your Academic Report
If following specific guidelines and formats for your report writing seems too difficult for you, use help from BuyEssay.org. Once you have placed an order on our site, you can forget about your writing problems. Our writer will complete a perfect paper for you according to your requirements and academic standards.
If you are in need of help with your writing assignment, simply contact us for the most professional assistance you can find online. We have a team of highly qualified writers who can deal with any type of academic paper. Also, we have a team of proofreaders and editors who can make a completed paper error-free. We are available 24/7 so that you can contact us anytime you want. Moreover, we have reasonable prices.
Place an order on our site right now if you have any writing problems! We are here to help you become successful in your study.