Receive Geography Coursework Help to Improve Your GPA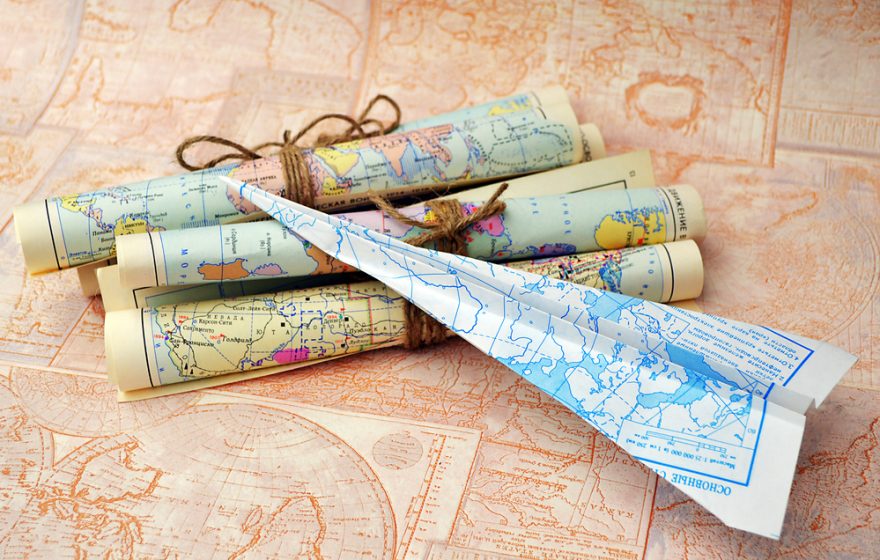 Photo from Depositphotos
Discovering new information about lands and seas can be exciting and challenging at the same time. While studying geography you won't need to do this, however, you should keep your eye on the ball all the time, because geographical research is conducted every day. To succeed in completing an A-level academic task in geography, you should possess incredible researching skills. Therefore, when you are assigned with geography coursework, you might (and perhaps should) be frightened because you realize how hard you will need to work.
If you are tired now or if you are busy with other tasks and you can't find enough time to complete your assignment in geography, don't get desperate. In this article, we will talk about how to cope with your task with geography coursework help from qualified writers.
Get Help From an Experienced Service
BuyEssay.org has existed for eight years. We have had enough time to organize our system so that it is impeccable. After using our service, you will understand that we are more than just a homework help service — we are your friends that care about your knowledge and scores. We have a lot of experience on how to cope with different kinds of difficulties that you might face with your academic tasks. Therefore, you don't need to worry when you receive geography coursework help from us. A big gun is there for you!

Simple Steps to Make the Order
Step 1: Provide us with information about the paper:
Your academic level: high school, college (1-2 years), college (3-4 years), Master's, or PhD.
The type of paper (for example, coursework).
The subject (for example, geography).
The topic. Here you can write your topic or choose "writer's choice"— that means that the writer will choose the topic according to data you gave.
The paper instructions. Now you need to specify all the important requirements. For example, if you want a specific amount of sections, you should specify this. Or, if you need your work to contain information from a specific source, you should also mention this.
Sources. You should specify the amount of sources that a writer should use.
Additional materials. You can upload some materials that must be used in your assignment. It can also be parts of your geography coursework that you already finished but you doubt whether they are completed correctly and you want the writer to look them through.
The paper format (MLA, APA, Chicago/Turabian). If you need to complete your task in another format, you should click "other" and specify the format.
Step 2: Calculate the price
To calculate the price you should specify this data:
Amount of pages.
Spacing (single or double spaced). This point is important because it influences the amount of words per page: single spacing — 550 words per page, double spacing — 275 words per page.
The first draft deadline. After you receive the first draft you will have the ability to ask for a revision, therefore, here you should specify the first draft deadline.
PowerPoint slides. If you need a presentation to be completed, you should specify the amount of slides.
Additional features. There are three of them: get a writer's samples, get a copy of sources used, and Progressive Delivery. You can read about them in detail in the FAQ's section.
Step 3: Provide payments
To provide payment, you should give the following information:
Your e-mail
Password that you will use to enter your Personal order page
Your name
Your country
Your phone number
Afterward, you will make payments via PayPal's independent payment system.
You will need about ten minutes to complete these three steps. Don't be in rush and double-check if you specified all the information correctly. Move to the next section to know why you should feel safe when you receive geography coursework help from us.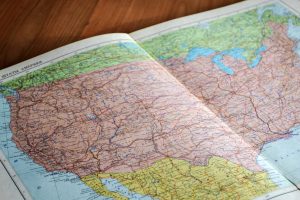 Be Safe With BuyEssay
The issue of security is crucial when you use online services. BuyEssay wants you to feel safe. Our service is safe for the following reasons:
We don't share your personal and financial information. All the information that we ask you to give us is only to provide payments. We guarantee that we won't ever share it with third parties.

We give nicknames to you and writers. When you communicate with writers you don't know each other's real names. We provide you and writers with special nicknames so that you can stay incognito.
You pay after you receive the order. All payments are made via PayPal's payment system. You release payments from your PayPal's account after you are satisfied with your order.
Our clients are satisfied with our service. You can read feedback from our clients on different websites including ours. You will see that the majority of our customers are fully satisfied with BuyEssay. We are confident that if you try our service you will like it too! Anyway, we are glad to receive feedback from you, therefore, feel free to make your suggestions.
We provide you with original papers. All students' assignments are checked for plagiarism. Therefore, it is very important to submit an original task. BuyEssay doesn't have a pre-written base of assignments. As soon as you make the order, a writer begins to work on it. Our writers try to do their best to provide you with original assignments. However, you should also check your task for plagiarism before submitting. You can use our free plagiarism checker.
Who Is Helping Me?
The quality of your geography coursework depends on the writer. We hire writers with higher education and vast experience. Each of them is knowledgeable in specific areas. When you need to receive help in geography we try to pick a person who fits you the best. Our writers have completed numerous tasks in their own studies and while working as a writer. Hence they are ready for any challenges, and they can work within short timeframes. If you need to know more about your writer, you can ask him or her via live chat.
Hurry Up!
Your deadline is looming closer by the minute. Do not hesitate to make the order at https://buyessay.org/buy-coursework.html! To provide you with more motivation, we should say that our prices depend on the urgency. If you make the order preemptively, you'll pay less. So, be decisive! The best time to make the order is now!