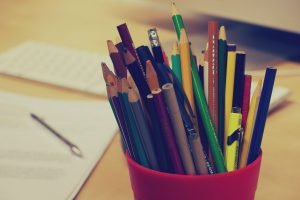 Many subjects that you study require writing coursework. History is not an exception. Coursework can make up a significant part of your final grade, and sometimes it counts even more than half of the total. If you don't know how to write history coursework, we are here to help you. With our help, you can deal with this task faster.
History coursework is a good way of showing what you can do. Where an exam is not suitable, a history project can allow you to:
take responsibility for what you study
study history in more depth
have control over the pace at which you study
Usually, coursework is assigned over several weeks, so you have all chances to get a high grade, as you have plenty of time.
What to Expect While Writing Coursework
History coursework you are assigned can be of different forms. It can be a project, experiment of investigation, oral work, and so on. You can be assigned coursework at any time during the course. Sometimes students need to complete their coursework at home, and sometimes they are required to do them at school under a teacher's supervision.
For GCSEs, the mix of exams and coursework varies – it all depends on the subject. If you study art, for example, you will have fewer exams and more coursework to do. For history, you will have nearly half of exams and half of coursework. A lot of AS and A levels are made up of a combination of coursework and exams.
If you take vocational qualifications, you may have to complete coursework as well. The awarding body that offers qualifications is responsible for the amount of coursework. It is important to do your best if you want to get a high grade. You will do well if you find an interesting topic that will keep you motivated.
Give yourself plenty of time in order to do high-quality work. Find a quiet and comfortable place to work on your coursework. Before you start writing, ensure that you researched properly. Always check your grammar, spelling, and punctuation, as well as whether you stick to the word limit or not. Also, if you want to get a high grade, you should be aware of some things that you shouldn't do while writing.
Don't leave coursework writing till the last minute. Don't begin writing if you haven't done your research. Don't go over the word limit. Don't do other things at the same time – you will not write a good paper if you are distracted all the time. Don't copy other works, as you will be accused of plagiarism.
Coursework that you write should be your own. Pretending that text written by someone else is yours is considered as plagiarism. All sources like books, the Internet and computer programs should be cited properly. You will not understand someone else's work properly if you simply copy it. Try to learn as much information about your topic as possible because your coursework probably will be linked to the exam in the course.
You may not know it but your professor can easily spot plagiarism. Moreover, there are computer programs that can identify whether you have used someone's work or not. So, plagiarism can get you into trouble. You can even lose your qualification. Also, while writing coursework, you may want to share your ideas with your classmates. You should be sure that each of you completes your papers on your own. Don't forget to mention where all quotes come from and who wrote them.
Essential Tips for Coursework Writing
It is a common thing when a student finds that a subject he or she is studying is not that interesting. Coursework writing is the best way to learn more about your subject. You should overcome all obstacles and challenges that stand between you and achieving success in your course. We've prepared some tips that can help you to achieve success faster.
One of the most common things that students do is selecting a course that is actually boring to them. Pick a course you are really interested in. It will influence positively not only on your studies but on your grades as well. Of course, you should think of this beforehand. Unfortunately, many students face the problem of a boring course too late.
Attending classes on a regular basis is one of the best ways to learn. In this way, you will learn effectively, especially if you need to refer back to the material mentioned in class. So, try to attend all classes, you will benefit greatly when you need to write coursework. Moreover, you will have material that you've put down during classes.
Interact with your professor and your classmates on a regular basis. In this way, you will easily stay on track. Also, make regular reading of the materials that you are given during the course. You can go through some materials beforehand – it can help you to perform better during the class. Try to put down all important information that your professor presents.
Have a Professional Writing Service Help You
If you don't quite understand how to write history coursework, get help from BuyEssay.org. The solution to your writing problem lies in getting help from our professional writer. Your order will be done on time and according to your requirements and academic standards. We are available 24/7 so that you can contact us anytime you want.
Our ordering system is ridiculously simple – you just need to mention your requirements and set the deadline. Your history coursework will be written by a professional writer who possesses a degree and long-term experience in academic writing. Our writers can deal not only with coursework, but with our papers as well, such as essays, term papers, dissertations, and so on. All orders that our writers get are done with a unique approach.
Receive help from a professional writing service! We can prove that we are the best option for you.