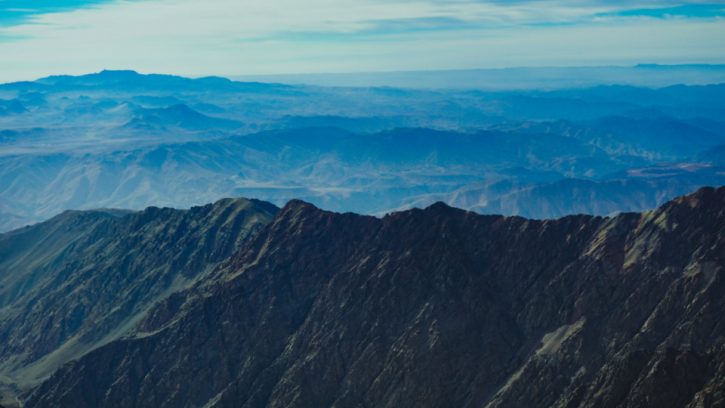 Choosing this type of work for a psychology research paper, many students of psychology should seek outside information. Before advising how to write a psychology research paper, let's find out what a research paper is.

A research paper is a form of scientific work with an explorative basis. There are various types of research papers:
Definition paper
Survey paper
Interpretative essay
Analytical writing
Argumentative paper
Compare and contrast paper
Experimental paper
Cause and effect paper
The rules on how to collect the information in your research will depend on which type of research paper you selected.
There are many themes and subjects students must learn to write about. In universities around the world, you can be asked to write many different research papers. But for excellent essays, you have to find your way and stand by your method. We will provide some recommendations for students to follow from the very beginning.
How to Write a Research Paper for Psychology Class
The first recommendation is choosing the right subject. This selection is not as easy as it seems at first sight. Whether you decide on "Relations between parents and their children" or "Self-disclosure and mental health of an individual" – the only way to have success in your educational practice is the following:
a) To be well-versed in the topic.
b) To have a clear understanding of the main idea of the work.
What is most essential for you in this study?
The first point can be complicated to reach, but you can always use online libraries with psychological literature, or such service as the American Psychological Association. Also, you have to figure out the first result you want to reach in the process of the research. For example, you may want to do something new, becoming a pioneer in this area to let other students and even teachers find out a lot of new things from your work.
The second recommendation is to follow the structure of writing. The easiest method is to arrange in the following way:
Introduction to the problem
Theses of research
Description of each argument
Ways to solve the problem
Conclusion
This type of discipline will help you to progress much faster and more cohesively.
From the Top: How to Write an Introduction for a Psychology Research Paper
Describe in your introduction the most important thing: what kind of problem it is and how it concerns real life in society. For example, you are researching the topic "The importance of a daily routine and healthy lifestyle as a method to avoid stressful reactions." Always try to answer five main questions while writing the introduction to your work:
1- What?
2- Where?
3- When?
4- Why?
5- How?
The example of the introduction could look this way:
…Stressful reactions (1-what) surround us in everyday life: whether we are going to work in public transport or sitting in the office (2-where). This situation can happen with us every time: a person can get angry and scream while a stranger accidentally stepped on their foot. It is so easy not to observe the borders of passersby in the modern world (3-when), especially when so many people are in the crowd. Many factors can explain this phenomenon of quick anger: with regular usage of smartphones, much of a person's lifetime is spent in a virtual world with inflexible working hours. And the main problem, in my opinion, is the failure of the daily schedule, which is so necessary to maintain the body's tone and healthy lifestyle (4-why). Good sleep, food consumption without delay, highest quality of the products, and adherence to the schedule of your biorhythms all affect a person's well-being and make the nervous system healthy and well balanced (5-how) …
This format can quickly adapt to different information in your paper.
Second Step: How to Formulate the Main Theses of a Research Paper
Whatever you choose for your theme – remember that a foundation of solid psychological research on your topic should be present in your work. Continuing to consider a previous research topic about the impact of non-adherence to biorhythms on human mental health, try to pick out the essential content in the theses.
Three or four parts could separate the theses of the research and the description of each topic. For instance, in the introduction, you used five main questions (for arguments, you need to use fewer items) to answer what you are going to tell the story about. Your account is your psychology research paper, so try to explain it by collecting ideas and making topics from them:
Types of stress reactions and their causes.
The main pests of the modern world that knock down the individual biorhythms.
How to reach success: the private arrangement of the daily schedule.
Why a daily routine is so crucial for compositing a healthy lifestyle and psychological balance.
In this way, you separated your story into four parts. Under each of those paragraphs, try to write your reasoning that explains your unique and vital work in forming a newer, healthier society.
Just Keep Going: Culmination and Resolution
The culmination in the theme "The importance of a daily routine and healthy lifestyle as a method to avoid stressful reactions" may sound like an example of a person who doesn't look after their mental health, not spending enough time following basic needs. This person's behavior may result in having difficult relations with friends and family members, difficulties with work or making money, and trouble finding enjoyment in life.
And the conclusion would be described as methods and short recommendations for what people should do for relaxation: find new hobbies, visit a spa or salon, meditate, and have a good sleep schedule without using smartphones or other gadgets while going to bed.
While your theses described ways to solve problems, the conclusion might look like a description of your resolution. Why is it so important to have an individual approach to each paper you are writing for psychological class? Because in the end, each of your works is unique, and it is much easier to begin from scratch.
BuyEssay Writers Guarantee
We are here to complete your psychology research paper from scratch the better way! Here you can find the solutions to your educational questions. Feel free to contact us for help on how to write a good psychology research paper outline. The real benefit you get is the confidence that each work our service provides is made especially for you. Each text is unique!
Our specialists write reliable and robust works for you, so you don't have to worry anymore about how to write an abstract for psychology research paper. Get a psychology research paper, for example, in APA format, which you can use as a template for your writing as established by your professor.
Our service guarantees the highest quality for the texts you order because our writers have a lot of experience in educational subjects. Order now!