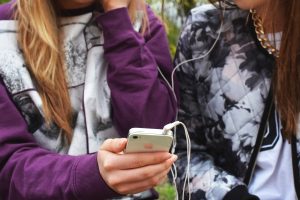 Do thoughts about your psychology dissertation cause anxiety? Well, then you can research the influence of academic papers on students' well-being, and stress levels in particular. Jokes aside, we all know that writing a dissertation can be a daunting task to complete. But you are not alone in your struggle! We are always ready to help, either by giving you a piece of advice or providing more substantial assistance, such as an example of a dissertation custom-written for you.
Essentials for a Great Dissertation in Psychology
A dissertation is one of the longest academic papers, ranging from 60,000 to 100,000 words, and a detailed guide on writing a dissertation will take at least 10 pages. We don't want to overload you with information, so this time we are going to talk about the major things you need for a dissertation. You can find details either at your department since many of them create their own writing booklets, or at our blog.
Take One Bit at a Time
Sixty thousand words are waiting for you to write them and form them into a dissertation in psychology – can you even imagine that amount of text? It is terrifying! No wonder you feel stressed just thinking about your dissertation, and the impending amount of work makes you physically sick. There's a saying that you eat an elephant by one bit at a time – so do the same with your dissertation. Divide it in a swarm of tiny tasks and work on one or two each day. For example, work on two materials from your reference list each day on the research stage. Or set yourself a goal of writing 600 words a day – this is just one page of text in 12-point Times New Roman. Not that intimidating anymore, right?
You Still Need a Major Perspective
Focusing on day-to-day tasks is a good idea, but it's easy to get lost in all the details and forget about your ultimate goal – completing a dissertation. Remember that no one can write a perfect paper, even a genius. As was said wisely in Latin, "errare humanum est." If you are prone to spending too much time on details and therefore forgetting about the initial task, an outline or a psychology dissertation structure with time frames will be helpful. If you know that you have only three weeks for researching this aspect of your topic, it will be easier for you to let go the tiny imperfections of your paper. It is always possible to spend more time or find more information, but you will never end writing your dissertation.
Follow Your Own Writing Rhythm
Not everyone is capable of writing psychology dissertation papers steadily, as a day to day activity. If the 600 words per day technique doesn't work for you, it doesn't mean that the whole research and writing process is doomed to failure. Different people have different writing patterns. Try varying the amount of words and times per day that you dedicate to writing. For example, maybe you prefer to work in more intense sessions, writing more than 1000 words, but not every day. There are people who lock themselves up for a few days, preferably weekends, to dedicate all the time to researching or writing, so nothing will distract them. Find your own work pattern and you will see how your productivity will skyrocket.

Where to Get Help
Writing a psychology dissertation is no less than an excruciating task, and there's nothing wrong with your anxiety and desire to receive some help. We are here to make the process easier for you. Place your order and receive a dissertation created by our experts. We are sure you may have some questions at this stage, and we will list and answer the most popular of them:
Isn't this plagiarism?
Well, no. We provide you with a sample academic paper, and it's completely up to you how to use it. The idea of printing the paper out with your name on it can be quite tempting, but this is as risky as simply downloading a paper from the Internet and handing it to your professor, except for the fact our papers are completely original, so, this actually may work out. But this is not a good idea to do. We advise you to use our papers as an example or a template for creating your original work. You can also use the paper as a source of information, with proper references, of course.
Why do I need to pay for it?
You may wonder: "Why on Earth will I pay for your paper if I can google 'psychology dissertation help' and get dozens of free papers to choose from?" If you have ever read a writing guide on any type of academic paper, and we bet you read hundreds of them, you know how important examples are. But the most important part is not the simple presence of an example, but its quality. Are you sure that a random free paper from the Internet will serve as a good basis for understanding the fundamental principles of dissertation writing? It would be better to use a qualitative template from the beginning, and avoid wasting your time and effort.
Will my personal data remain safe?
We care for your informational and financial security even more than you can imagine, so you can be sure that all of your personal data will be strictly protected. We cooperate with worldwide payment services, such as Skrill and PayPal, to make the payment process simple and secure. As for your profile information, even within the website teams, only our payment team has access to your name and mobile phone. Everything remains safe and secure!
Why are you still here? Click the order button to get an expert dissertation created by one of our talented and experienced writers.