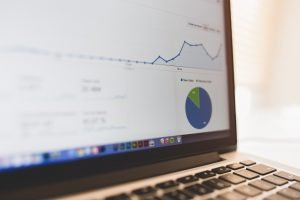 We are here to offer help with your MBA dissertation. Before we consider how you can get your dissertation done, you should gather all of the requirements that you should follow. Ask your supervisor what exactly you need to include in your dissertation. Writing a dissertation is a complex process, and first of all, you need to understand what is a dissertation.
What Is an MBA Dissertation and How You Should Deal With It
An MBA dissertation is a piece of writing on a topic that is set by a department or selected by a student. It consists of chapters, headings, sub-headings, and so on. Getting the title of your dissertation right is more important than you may think. If your title will be too vague, your dissertation may lose cohesion.
The title of your MBA dissertation should force you to concentrate on something in particular, make a specific comparison, or ask a specific question. Your title may consist of two parts, where the first part is short and general and the second part is focused and particular. You can make the main title enigmatic, followed by a subtitle that explains what it is about. In this way, readers will want to read more. An abstract is a short summary of the contents and conclusions of the dissertation. It helps to make readers understand whether your paper will be of any use to them or not. Write it last of all, so that you can be sure it matches the dissertation contents.
You should search for relevant information if you want to write a high-quality dissertation. In some cases, you need to conduct studies which involve interviews or questionnaires. To make this process effective, you need time and care. If you don't know how to conduct studies, ask your supervisor to help you.
You should know some aspects of writing a literature review for your dissertation:
Don't repeat work already done.
Readers can distinguish your words and the words of others.
Show that you read and understand the work that is already carried out.
While writing a literature review, begin to look at the bigger picture and then focus on the specific aspects. Choose studies which are the most relevant to your dissertation. Provide a balanced reflection of past and current knowledge. Describe briefly every source along with the conclusions they reached. Demonstrate how the literature relates to your field of study. Show that you can discuss work that was previously done by others. Keep a full bibliography list.
Most students use a word processor to write their dissertations. The good idea is to create a separate file for every section, thus you will not lose the whole dissertation if something goes wrong.
You should plan your time properly in order not to miss the deadline. You should have time not only for writing but for proofreading and editing as well. Allocate time for every task that you set for your dissertation. A good plan will keep you on track during the entire writing process. Start to work on your dissertation as early as possible.
MBA Dissertation Help From a Professional Writer
Writing a dissertation may be difficult for a student. BuyEssay.org offers you excellent MBA dissertation help. The ordering process is rather simple – you just need to leave your requirements and set the deadline in the order form. No matter how complicated the task of writing a dissertation will be, our professional writers can write high-quality papers for you.
Our writers love writing and are always ready to help you with your writing assignment. You have an opportunity to contact the writer directly via chat. Our writers possess skills and a high level of academic achievement. They can give you some parts of MBA dissertation examples if you want to see how they write papers. Our writer will follow all of your requirements and academic standards while completing your order. All of them are able to satisfy all your needs in academic writing. We are available 24/7 so that you can contact us anytime you want. So, if you want to forget about your writing problems, simply get our help.
Our writing service allows you to spend your time as you want while our writer completes your writing assignment. If you have any questions about our work, don't be shy – we will tell you everything you want to know. You are to take advantage of our help and stop struggling with your paper. Most students find it more convenient to get help from our writing service. Our writers can deal with any topic and papers of any difficulty. We have writers who are knowledgeable in a wide range of subjects. We know what your professor expects to see in your paper – that's why students who use our help get the highest grades.
Our writers write only great content according to customers requirements. Your grade depends on the depth and relevance of your content, and our writers will provide you with relevant material. It is important to have someone who is knowledgeable in your sphere of study – that's why you have an opportunity to select the most suitable writer for your order. Success is higher for papers that show excellent research of the topic. Our writer will do required research and find relevant sources. He or she will perform intensive research, which will be methodically illustrated in the paper content. The grader who will review your paper will see your expertise of the subject and you will get a high grade.
It is important that our writing service meets your requirements. In case you are not satisfied with something in the completed paper, you can get free revisions from us. Our customers' satisfaction is important to us. You can see it by looking through testimonials on our site. You can leave your feedback after using our service as well.
Make the right choice and contact us right now! Let our professional writers help you to solve all of your writing problems.