Get Expert Help With Your Biopsychosocial Assessment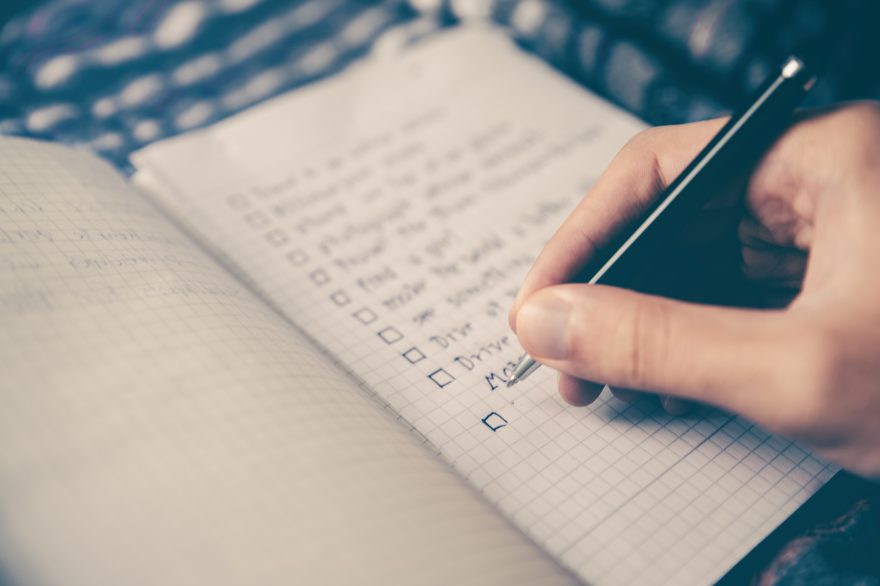 Before admitting a patient to a facility, prescribing medication or treatment, a medical worker should conduct a thorough examination of the patient's condition. Earlier we thought that only a physical examination mattered, but with the advancement of medicine and examination devices, it became clear that the medical history, history of life and genetic records also play a significant role in correctly diagnosing a patient. Now the medical examination standards have moved to a new level, which is called a bio psychosocial assessment. Let's take a close look at this new type of examination.

What Is a Bio Psychosocial Assessment?
Patients often present more than surgical and medical problems. Social, psychological and biological factors can influence the effectiveness of a prescribed treatment and its length, and the overall condition of the patient. Sometimes a patient's surroundings can interfere with the treatment process, so a physician or a therapist needs to figure out how to get rid of those obstacles. It's better to be aware of any possible problems beforehand, so you will be prepared to solve them in case they occur. This is why biopsychosocial assessment is an important part of a successful treatment.
Biopsychosocial Assessment Form
Each facility and even each professional develops his or her own unique style of writing an assessment, based on the necessities of their facilities and the problems their patients face frequently. However, there is a standard bio psychosocial assessment form which you can use as a basis for your future studies. This form features the following sections:
General profile information.
This section includes the basic information about your patient, such as full name, age, place of residence, and contact information.
Persisting problem.
You need to provide a detailed description of the patient's complaints or complaints of the person who referred the patient to the treatment. The description should also include any other problems and health difficulties the patient was recently experiencing if any.
Previous mental health treatment.
This section is designed to check whether your patient has undergone any previous mental health treatment, had an experience of being admitted to a psychiatric ward, etc.
Educational history.
This section is devoted to a thorough examination of the person's experience with learning. If the patient is still involved in an educational system, professionals advise treating this section with extra attention, as many of the psychological and, as a result, physiological problems can be caused by social problems that young adults face at college or university.
Employment.
This part examines the employment status of the patient, the reasons for being unemployed, and problems at work. It is also an important section to understand how mental or physical problems intervene in the patient's day-to-day life and how much of an obstacle they are to leading a normal life.
Social resources.
Here you describe all the patient's social encounters, relationships with peers, family, and siblings. Also, some professionals include the hobby section here. Any dangerous social contacts, such as gang involvement or other social groups with bad influence should also be listed here if any.
Legal record.
Describe any involvement with the authorities, including even the minor ones.
Prenatal developmental history.
Gather information about the pregnancy, such as whether the mother had any injuries, illnesses, substance abuse problems, etc. Also, describe the process of delivery: whether it was normal, premature, or if there were any complications.
Development history.
This section is dedicated to the description of a patient's development as an infant. It includes such characteristics as a motor, cognitive, communication, self-care and other functions that a child has to learn at a young age.
Temperament.
At this section, pay special attention to changes in the temperament of your patient. For example, as a child, he or she may have been lively and outgoing, but then changed to anxious and over-controlling. Such changes are very important to identifying the problem and finding the suitable treatment.
Medical history and medication.
Include a detailed history of medication and the medical record here if possible. If the full record can't be accessed, focus on the past two to three years.
Traumatic events.
Since the patient may not be able to share the information due to overwhelming emotions, fear and other obstacles, it's better to gather information for this section from external sources, such as family, friends and social workers.
Substance abuse.
Check whether the patient has any records of substance abuse. It's better to use external sources for obtaining this kind of information, because the patient may be ashamed or afraid to tell you.
Psychosocial history.
This section should be the most detailed one, featuring information about the person's strengths and drawbacks, beliefs, religious position, etc. Some professionals prefer to do this section in a form of a story or an essay, while others believe that a table with clear questions and answers is the best way of how to do a biopsychosocial assessment. As you practice, you will develop your own template to follow.
Where Can I Get Help?
The amount of information you have to keep in your head can be quite overwhelming, not to mention other difficulties you will face as a young social or medical worker. Developing a good template for assessment will help you reduce the time you work on it and make your practice more effective.
Visit our website and place an order, and one of our professional authors will create a sample assessment for you. Quality and on-time delivery are guaranteed. If you have detected the tiniest mistake, feel free to request a revision using the revision button at your personal page. You can ask for as many revisions as you need absolutely for free! Just remember to do so before approving the paper.
Is the time limited, and you still have no idea on how to write a biopsychosocial assessment? Place your order now and have some sleep at last. We know how badly you need it!