Click Here If You Need Help With Dissertation Proposal Writing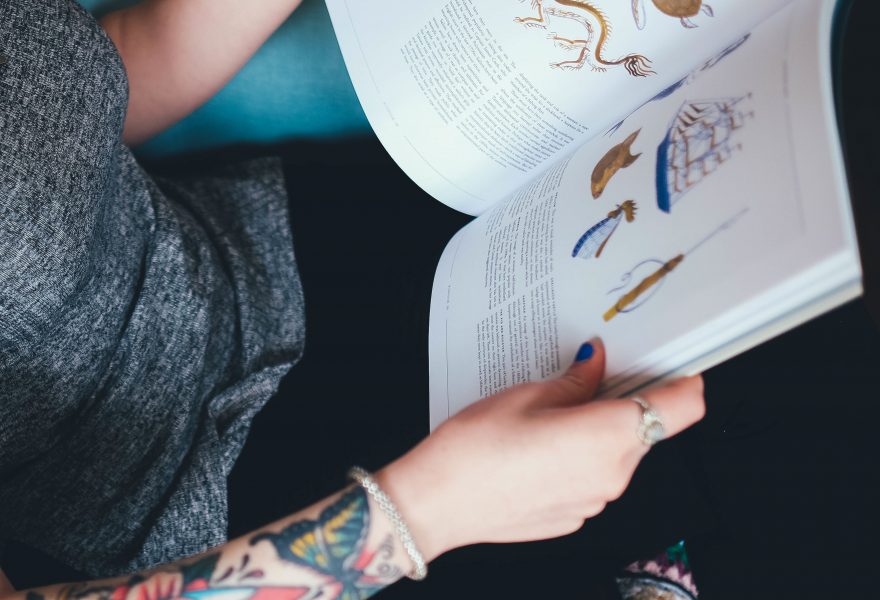 Writing a proposal for dissertation is not always a strict requirement, but if you decide to take the initiative and submit a proposal, your supervisor will be pleasantly impressed. In case writing a proposal is mandatory for you, this simple guide will lead you towards a successful paper.
The Short Definition of a Dissertation Proposal
Before we get to writing a dissertation proposal, let's figure out what a proposal is and what kind of information you have to include. To put it simply, a proposal is your plan for the research process. The three main reasons for writing a proposal are:
Show that your future research will be useful and important.
Indicate how it will contribute to the existing knowledge in the field.
Prove that you have sufficient research skills to solve this academic problem.
When you start writing, remember that the main audience of your proposal will be your dissertation committee.
Common Mistakes While Writing a Proposal
It's not an essay.
Though proposals on humanity science research topics may seem like an ordinary essay, there's a difference. A good essay requires you to prove your opinion and even list the opposing arguments, while a research proposal is a presentation of your topic. All you need to do is to state it, describe the background and suggest what you are going to do to investigate it further, no conclusions, no opposing facts. Let's say you are advertizing your research topic for more people to be interested in it by the time you finish your research.
It's not a shorter version of a dissertation.
Many students become stressed as soon as they hear about a dissertation proposal. The reason is they think this is a shortened (or sometimes even not so much) version of their future dissertations. If your dissertation Is a ready dish to impress the dissertation committee, then your proposal is a recipe in a cook book. You need to show the plan you are going to follow while writing your dissertation, and connect your future research to the existing ones (that's why "in the cookbook"). If you still don't have any idea what to do, it's alright, you can count on us and get professional dissertation proposal writing help.
Conclusions in your dissertation don't have to match those stated in your proposal.
Your proposal is only a guess of the outcome of your future research. It's true that you have to do some primary research before writing your proposal, but this doesn't imply that you have already figured out everything. So don't panic about not knowing what kind of conclusions to write in your proposal, or that your dissertation conclusions wouldn't match those of the proposal. And in case you need dissertation proposal help, we are always ready to provide it and do all the difficult parts for you.
Why Choose Us
If you still feel a little bit frightened by the number of demands you have to follow, feel free to ask for some professional dissertation proposal help at BuyEssay.org. Place your order, and we will provide you an awesome writing service. Here are just a few points to prove our awesomeness:
1) We have the best writers.
Before admitting writers to our team, we ask them to pass various tests to show that they possess high command of English and good academic writing skills. But more than that, we look for motivated and friendly writers to make your experience of working with our service the best possible one.
2) We care about informational and transaction security.
All the information you provide for placing your order is strictly protected, and the same is with your credit card information. All transactions are performed by PayPal or Skrill, so you can be sure that your money is safe and secure. Also, note that we won't ask you for credit card information via mobile phone or any other ways of communication (e.g. website chat). If someone has introduced themselves as a BuyEssay.org representative and asks for your confidential financial information, don't provide such information and contact our support team members immediately.
3) We have a free revision policy.
Our writers are doing their best to provide you with qualitative help with dissertation proposal writing, but we are all human; therefore, mistakes and misunderstandings might occur. If you need some parts to be changed in your paper, feel free to request a revision using the special request button on your personal page. Just remember that you have to request amendments within 7 days for regular orders, and within 21 days for lengthy orders with the feature of progress delivery. Once you meet these simple requirements, we will be happy to provide you with free amendments.
4) We provide a money back guarantee.
How many custom writing services that provide you with money back guarantees can you name? We care about your order experiences, and we want you to feel safe while ordering. So in case (just in case!), something goes wrong, you can always ask for your money to be refunded. Find more information on our website at the "Money Back Guarantee" page.
5) All papers are 100% original and written from scratch.
We don't keep a database of ready-made work, and we don't resell completed papers or parts of the papers. You can rest assured that the work you will receive is 100% qualitative and unique. We have an inbuilt plagiarism checker, but if you want to use another checker which you think is better, feel free to do so. Remember that you can request a revision if the percent of uniqueness doesn't meet your demands.
While you are hesitating, the due date is coming! Place your order here – https://buyessay.org/buy-dissertation.html, and let us take care of the proposal, while you are dealing with other important things that require your immediate attention.