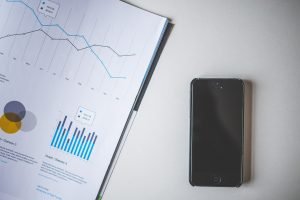 For Entrepreneurship and Commercialisation

3. Service

3.1. Description

Ten network holdings limited (TNHL) came to be after two stations merged in 1970s and the resulting enterprise took over the management of all the resources that existed in the 2 companies. Initially TNHL was interested in concentrating in youth based products but in due time thing changed and more strategies came over besides the main strategy. TNHL used to be a good performer in the market and industry making high revenues which were because of proper management.

Over given period the company has tried to take a bigger scope in service by providing services that fit many audiences while the youth oriented services as strategized initially (Artz et.al, 2006, pp543).

Currently the company have been going through a hard time due to a decision made earlier in its operations and efforts to give the station the picture and image it hard initially have failed. This has been because of change in management which has taken time to pick up from the initial position to the expected level. The level of revenues has been falling over time and which is a trend towards company making losses.   Competition in the industry has been high and many advertisers have lost interest with the company and no longer enjoy the services from the company.

The company is based in Sydney Australia where it operates different commercial channel licenses in many places all over Australia. The services are structured in a way that caters for given age groups requiring specific attention which helps to give the best services to everybody and compete as expected in the industry. Ten network holding limited offers an advertising service to different clients who desire that their products get to as many people as possible.

Currently not any people who have opted for the advertising services since the performance of the station have been deteriorating after a change in management. It is said to be a destination for family programs and entertainment which averages 50 years and below which are the most productive people who usually have the interest for their services. Ten holdings operates 3 television channels in the industry (TEN, ELEVEN, ONE) all over Australia  which are strategically position to fit different target group with different interests like songs and other programs (Lefever, 2012, pp875).

3.3. Service Adoption

After several years of significant service in the media industry specializing in television  channels which are mostly visited by many people in homes and other places, it becomes a bit easy to adopt services offered in media houses mostly through television channels. The knowledge in the market and the industry makes it simpler for the company to adopt the service and perform averagely in general analysis.

Once a trend is shown on how the services in the company are offered it makes it very easy for even new staffs to understand and adopt the services. The services of the company are the boosting ground for its performance in the stack markets where it competes with many others for investors…
After reading through our business plan model, you can write your own paper. You have a chance to write an interesting paper by using our sample. Nowadays students can forget about their writing problems, as BuyEssay.org is ready to solve them. We are a large writing service with lots of professional writers who have completed countless writing assignments. While our writer is completing your order, you have an opportunity to spend your time as you want. We have a good reputation among students. Our writers can deal with any type of paper in the required time frame. Stop looking for a writing service – we are the best option for you!