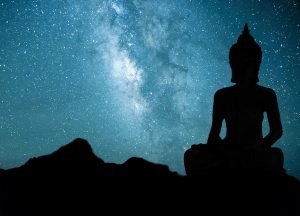 Think Like Buddha: How Main Dogmas of Buddhism Can Help in Everyday Life?

Nowadays, each of us is inevitably exposed to an inconceivable amount of life-enhancing machines that strive for making our life easier. In spite of this technological era, a vast majority of us still value the role that religion plays in our everyday existence. Buddhism, as one of the most remarkable and proliferated philosophical teachings of the human history, offers everybody a chance to look at this life from a different perspective.

To begin with, it is worth saying that Buddhism is mainly represented by three "pillars": Sila, Samadhi and Prajna (1). All of concepts intend to make one perceive the magnitude of mental development, equality and discernment. Needless to say, such principles are tremendously vital for everyone struggling to accomplish their goals in the business world of the 21st century.

As Walter Taminang once pointed out, "Developing one's mind is the path to wisdom" (2). Being intellectual is a crucial advantage; it impacts the pureness of decision-making and helps to maintain a right conduct. Apart from this, an understanding that we all are equal is important as well. It goes without saying that this principle has a direct implication in the relationships between employers and employees.  If you treat your workers in a "down-to-earth" manner, you are guaranteed to receive a profound support and a long-lasting faith from them. In addition to this, being able to discern is another valuable skill to possess. In the world of today, every potential entrepreneur has to be capable of distinguishing between reliable partners and fraudulent laymen.

All things considered, Buddhism is a spiritual path containing an unthinkable amount of obstacles that have to be overcome. Every dogma that Buddhism is comprised of relates to real-life situations that each of has been a witness of. Therefore, thinking like Buddha is not an easy task; however, everyone has to give it a try.

References

Walter Taminang, Perspectives of Mankind's Search for Meaning, (United States, 2008), 69.
"Buddhism's Core Beliefs," Religious Tolerance, last modified August 16, 2009, http://www.religioustolerance.org/buddhism1.htm
You have just started working on your Buddhism essay, but you are already stuck? Study this awesome sample to get inspired and write your own masterpiece. But sometimes the muse wouldn't just come, right? In such situations, you can always count on BuyEssay.org professionals! Place your order on the website, specify your instructions and wait for your Buddhism paper to be done. Top quality and 100% confidentiality are guaranteed. We know that being a student is hard, and we want to make your academic life easier at least by solving all the problems connected with written assignments.