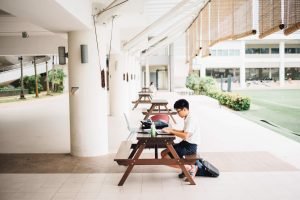 The article presents a study whose purpose is investigating how teacher-child interaction quality relates to school readiness in targeted preschool programs. This paper analyzes the study by focusing on its strengths and weaknesses.

Strengths

The main strength of the paper is that it is well organized. The author presents the problems statement prior to highlighting the research purpose, and research purpose comes before the research questions and hypotheses. This form of organization allows the reader to follow the study easily. Simply by reading through the paper, the reader understands the problem, the intended goal with respect to the problem, and the relevance of the study design to the research question. The use of subtitles and proper highlight of subtitles by leaving spaces allows the reader to easily read and follow the proposed study.

Secondly, the study cites sources when presenting the problem (in the problem statement). The inclusion of cited sources throughout the paper improved the professionalism of the study. In addition, the sources that were cited in the study are recent (published within the last ten years). This ensures that the information used in the study is current and therefore relevant to the current state of research and practice in the study area.

Weaknesses

The study has a number of weakness. The first weakness is in the inconsistency in referencing. Whereas references have been included consistently throughout the paper, the style used is inconsistent. Consider these two in-text references: (La Paro, 2004) and (Lambert, R. G., 2013). In one case, the author includes initials in the other he does not. General APA guidelines on referencing state that initials should not be included in the in-text references.

Secondly, whereas one title has been indented as per APA guidelines (in the reference list) others have not been indented. Other notable stylistic deficiencies with respect to referencing include failure to include some authors in the in-text referencing (case in point (La Paro, Pianta, & Stuhlman, 2004)), failure to include the symbol '&' for many authors (case in point, (Downer, J., Sabol, T., Hamre, B. (2010), in the reference list)), and, the failure to include the author in a reference (case in point the last reference in the reference list)…
Writing a critique essay needs a lot of research. You are to analyze different sources and make your own conclusions. Our critique example was completed in accordance with academic standards. If you want to get good scores you should complete a paper similar to ours and BuyEssay.org can help you do that. We hire well-qualified writers that are capable of completing any type of assignments. No matter whether you are studying in college, school, or university, our writers will help you. Our service offers you the ability to pay for fixed prices. You can easily find out the price before making an order. Also, you should know that earlier orders cost less. So make the order as soon as possible!