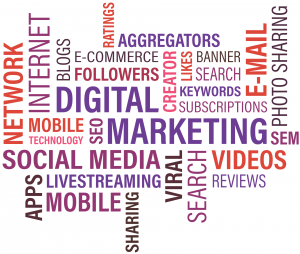 What is the "ghost ad" concept? What is its main goal?

Advertising world is diverse and extremely competitive. Various brands are constantly trying to improve their image and attract new clients. The most effective way to do that is to create an ad, which can properly represent the company, catch people's attention and, as a result, make them want to buy their products. Sometimes, advertisements are created for different reasons. In this case, we get ghost ads, which are created by independent agencies or artists without the brand's approval. Moreover, a particular agency that produced the ad might not even have a company at question as their client.

A ghost ad, or scam ad, concept was invented in order to submit work or proposals to the award shows. A regular advertisement that was ordered by client is clean-cut and follows the rules. Ghost ads, on the other hand, allow artists to maximize their creativity and do whatever they want as long as it is as memorable as possible. Most of the ads that win awards are scam and were entered without company's knowledge or consent, which is why it is such a popular concept in the industry (Pe, 2013).

It is important to mention that brands are not happy with the fact that their products are being used in order to make an often shockingly offensive, funny if their lucky, advertisement. Sometimes ghost ads are plain annoying, but sometimes they cause serious problems for the brands. For example, a Brazilian agency Moma created an ad of pedophilic nature for the Kia car, which won a Silver Lion at a world-famous Cannes festival. As a result, Kia had to publicly announce that they have nothing to do with it and face a massive and completely unnecessary for the company backlash (Edwards, 2011).

In conclusion, ghost ads are a perfect opportunity for artists to unleash their creativity and make interesting, attention-grabbing advertisements. Unfortunately, most of them do not consider ethical consequences of their actions, which cause companies to defend themselves. Agencies must accept the responsibility and act according to basic moral standards.

References

Edwards, J. (2011). Kia Denies Knowledge of Pedophile Ads That Won Cannes Prize. Retrieved from http://www.cbsnews.com/news/kia-denies-knowledge-of-pedophile-ads-that-won-cannes-prize/
Pe, R. (2013). Scam Ads Damage Brands. Retrieved from http://business.inquirer.net/116381/scam-ads-damage-brands
We remind you that you are not allowed to use this advertising essay in any way that violates the author's rights. Place your order to receive a great essay written by our professional according to your demands. We can write any kind of academic paper of any difficulty for you, starting from an essay to thesis or dissertation. We know that studying can be a real struggle, and we know how to help. Place your order using the form below and you will receive a top quality advertising essay done by our awesome professionals. Once you try, you won't be able to resist!