How to Proofread a Paper: Your Best Guide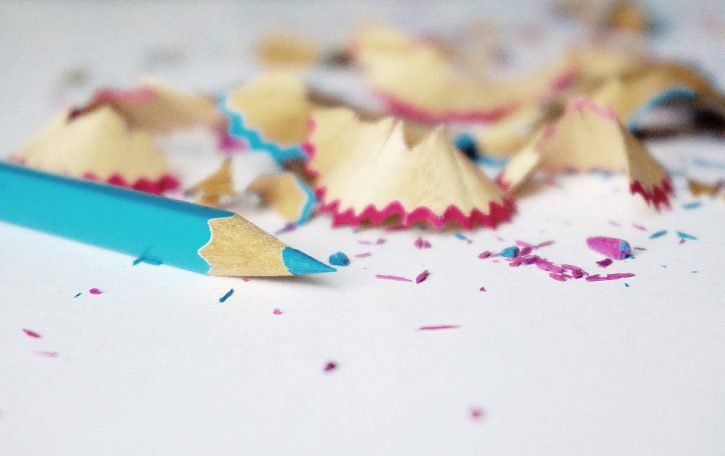 Writing a compelling research paper takes a lot of effort. And making it spotless in terms of grammar and punctuation may take even more. You can't reach total perfection in your academic paper writing, especially if you're a non-native speaker, even one with very good English proficiency. There will always be some typos, errors, and "false friends of the translator" – possible grammar and stylistic mistakes in your writing. And, this is what leads you to think about how to proofread a paper.

Proofreading is the ultimate step in writing a paper, even though it's not actually a part of the writing process. Inspecting your final draft by checking for all the possible mistakes assures its quality and accuracy. Here in this guide, we will uncover the vital steps of proofreading your paper!
Step 1: Give Yourself a Break
Don't get down to proofreading your text right after you finish the paper. Adjusting and tweaking your paper can be even more exhausting than developing it all the way from the beginning. Make sure to get some good rest: take a nap, make several tweets, or hit your favorite music. It should be about 30 minutes before you can tackle your paper again, but now with proofreading.
Letting your mind chill for a while will enhance its performance and revivify it. Hence, your capability of finding mistakes and errors, if there are some, will be much stronger.
Step 2: Eliminate Distractions
It's quite doable to proofread the text with music or a TV show on, but no matter how skillful or talented at proofreading you are, it will hinder the smoothness and productivity of the process. Be sure to keep everything that may distract you under control: cut the music, turn on the mute mode on your phone, and do whatever it takes to keep yourself concentrated.
Step 3: Regular Mistakes Checklist
Every writer has particular mistakes that their writing features most often. And there's some good chance that your most common mistakes have been "following" you right to your paper, infiltrating its long-generated content. In order to purge your work of these writing "bugs," you can try two methods: pull yourself together and scan your text up to the hilt, or create a list of the mistakes you make most often prior to checking your content.
If you make a checklist, you'll have all of your frequent writing pitfalls listed one by one and will be able to start scrutinizing your text for them specifically.
Step 4: Use Grammar and Spell Checkers
Running your text through online checkers is very helpful. Well-known reputable checkers such as Grammarly, Unicheck, Ginger, and Hemingway help refine your content, eradicating the mistakes in it – from a missing Oxford comma to an incorrect grammar construction. However, if you rely completely on these AI checkers, you risk decreasing the quality of your paper.
It's important to note that automated software can be fallible, too, no matter how "bright" and "smart" these machine tools are argued to be. Thus, a checker can misguide you by highlighting correct items as mistakes, and vice versa.
When it comes to how to proofread your own paper, many writers tend to abuse utilizing these checkers, disregarding the obvious fact that artificial intelligence often lacks the capability to surpass the human mind. But this delusive belief is just another factor that may devalue your text, nothing more.
Step 5: Get Someone to Help You
As you may know by your numerous experiences, it can be somewhat unreliable to check your own content for shortcomings. You put your heart and soul into what you write, so your evaluation of the content may be quite biased and distorted by your self-respect. Therefore, it's always better to pass your final draft to third parties like your friend, groupmate, or someone else able to take an objective approach to proofreading your paper.
But make sure that it's not your frenemy or a jealous pal that you entrust your paper to. Otherwise, your proofreading buddy will either skip the mistakes they noticed, or deliberately "conjure up" some inaccuracies in your text.
Step 6: The Format Goes Last
Formatting plays an important role in developing an academic paper. But this role is indecently overestimated by college bookworms on most occasions. The format of your content is far less critical that its content, for your paper is not about how strictly you follow the formatting details, but how well you turn it into a good piece of academic writing. Formatting is just a supplementary element of your paper and has to be treated accordingly. For this reason, you should consider the formatting check-up last. For example, if you need to write a term paper in APA format, check out this article.
In a Nutshell
While some perfectionist students won't stop making a point of the renowned saying, "repetition is the mother of all learning," we'll try applying its pattern to the practice we touched in this guide. Let's put it this way: "Proofreading is the finale of all academic symphonies." Or, this: "Proofreading a text is like stitching up a patient during a surgery." Zany as these expressions may sound, they only reinforce the importance of this vital element of your writing.
There's no such thing as a perfect and broad strategy for proofreading a paper, so writers may include or exclude certain options and tips when examining their content for mistakes. Nevertheless, these essential steps we provided in our guide have proven extremely effective over the years, giving both students and scholars the framework for assessing their own selves. However, if you don't want to profread your paper, buy essay on our site.