Family History Essay: How Family Affects Personality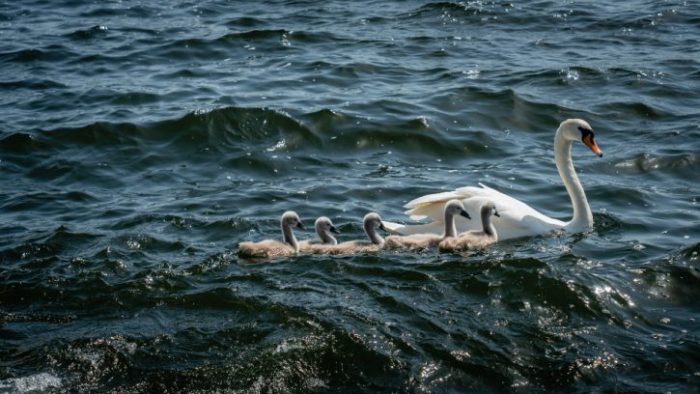 How Has Your Family History Influenced Who You Are?
Undoubtedly, the life of an individual is formed with inputs from the milieu, the educational institute, friends, and most importantly, family. Children belonging to functional and nurturing families show distinction from their peers in psychological, mental, physical, and emotional well-being. Attributes of loyalty, cooperation, optimism, comprehension, flexibility, and outstanding communication skills are displayed by those members of society belonging to well-knitted families, while members of non-functioning families exhibit contrary features. Nevertheless, this rule cannot be generalized, as examples do exist whereby members of non-functioning families display excellent educational achievements and become fully functional members of society as a reaction to their parents, who cannot contribute well to the society. Therefore, it can be iterated that families, their work ethics, openness, academic acceptance and encouragement, aspirations, and experiences serve as a fundamental and integral part in the determination of a person's family.
A pertinent example demonstrating the aforementioned fact is that of Laila Muhammad, the world champion and daughter of the greatest boxer in the history of the sport: Muhammad Ali. Laila is a copy of her father in professional and personal lifestyle choices and has involved herself in philanthropic activities just like her father (Larsen 2018). Another example is that of Bill Gates, whose father is a remarkable lawyer and a positive influence in his life. Bill Gates relies on his father's advice in several personal and business decisions (Larsen, 2016). By the way, check out our essay about family run business. George Washington, the first president of the United States of America, was tremendously influenced by his brother, instigating him to learn the skill of navigation, trigonometry, and the imperativeness of the arts. It was also due to his contributions that Washington joined the military and continued on the path that would ultimately entail in greatness. Thus, it can be stated in light of the aforementioned examples that families play a pivotal role in establishing the direction of a person's life.
Works Cited
"George Washington Biography." George Washington Biography: The Colonial Williamsburg Official History & Citizenship Site, www.history.org/almanack/people/bios/biowash2.cfm.
Larsen, Dana. "9 Famous Fathers and Their Successful Children." Senior Living Blog, 25 Sept. 2018, https://www.aplaceformom.com/blog/6-17-16-famous-fathers-and-their-successful-children/.
The concept of family varies in different cultures. For some people, a family is their parents and siblings, while others consider their tribe to be one inseparable family. No matter how we interpret this concept, the family plays a significant role in the formation of individuality. In the presented family history example of the essay, our writer tells how relatives affect the decision and lifestyle of famous personalities: Laila Muhammad, Bill Gates, and George Washington.
If you're interested in this topic, check our family history essay about the role of the family in different ethnic groups. In case you need writing help, you can apply to our expert writers. The BuyEssay team is ready to face any challenges and any topics! We're available 24/7, so we can help you with the tightest deadlines. Our service guarantees plagiarism-free samples, timely delivery, and day-and-night customer support. Buy essay and get a well-written family history essay example at an affordable price!