What Is a Review Essay? Deal With It Easily!
Those writing an article review should consider an audience knowledgeable in the subject matter instead of a general audience. An article review presents more than just an opinion: the author engages with the text to respond to a scholarly writer's ideas.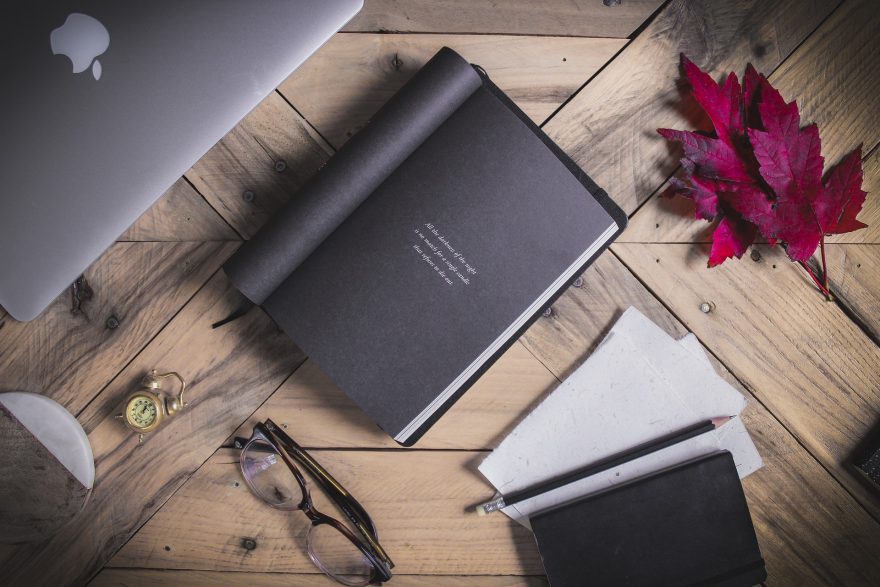 Photo by ThoughtCalalog from Pixabay
It is normal for an average student not to have a clue how to write an article review, especially if they have gotten a task for the first time. This type of academic paper builds not only writing but also analytical skills. To analyze someone's work efficiently, read our comprehensive guide and use it as a prompt for your further writings.
Why a Review Essay Is Important
The main thing a review essay writer needs is to ask, "what is a review essay?" and understand why this task is so vital. First of all, in a review essay, you will respond to questions and use research ideas from your projects. Your critique of the article should be based on theories and proof of your thoughtful reasoning.
An article review responds to the author's research only. It typically doesn't provide any new investigations; however, if you are correcting or otherwise addressing incorrect points, some new data may be presented too. In the article review, you both summarize and evaluate the article.
If you've no idea how to write an article review, start by analyzing the main ideas first. Learn how to provide arguments, stand for your position, present findings, and then critique the article's contribution to the field and overall effectiveness. That's why this writing is so important to explore while studying.
Review Paper Outline Specifications
Thinking about the review article's organization, don't miss any critical detail while reading the source material. Before students even start reading the article, they need to understand how this article review will be set up and stick to the review paper format correctly. This will help you manage to get in-depth with the article so you can write an effective review. To make it happen, your text should consist of several core parts. Follow these steps to make it right:
Focus on the important point of the source material, such as claims, facts, and other information.
Discuss the positive aspects of the article
Think about what the author does well. Note the good points and insightful observations they make.
Finding gaps, contradictions, and inconsistencies in the text will help you not only to get closer to a solid review paper outline but also to increase your editing skills. Determine if there is enough data for research or if it is included to support the author's claims. Also, at this stage, you can find any unanswered questions left in the article.
These steps are a starting point of outlining. While writing an outline for your evaluation, consider each item in the article. Still, the article review outline doesn't affect your essay structure, so you need to remember the basic elements of academic writing. As with any review paper, an article review comprises an abstract, hook, thesis statement, summary, content, future prospective, and final thoughts. These elements are parts of an extended version of an introductory paragraph, essay body, and conclusion.
Abstract
You need to present what the review provides. Identify the title of the article, author, year of publication, and other details that seem essential. You don't speak about the methodological aspect of your review content; instead, you mention important findings which are reported to a specific date and highlight the article's gaps. With an informative abstract, your audience will not ask, "what is a review essay about?"
Introduction
This section includes a definition of an issue that you, as an author, are trying to deliver. Compare your vision with the existing data of earlier research and set the research focus. You can also provide the article's summary, background, and classification.
Body paragraphs
In the first body paragraph, you can stand for the first main point. Here analysis and critique play a central role. Come up with supporting evidence and persuade your reader with its value. Analyze whether the article has a well-developed thesis and how it contributes to existing research or leaves gaps. Criticize what is lacking, stands out, or how the main points line up with your individual position. If there are any other main points, you can include the second and third paragraphs in your review paper outline.
Conclusion
Compare how the article differs from others on this specific topic. Mention whether it is substantiated or address unanswered questions from other works.
How to Write an Article Review: Process From Start to Finish
Use a highlighter to underline essential details you can grab as an inspirational source.
Determine whether the author was accurate and precise. Write down all instances of effective writing and new contributions to the field and areas of the article that need improvement.
Create a list of positives and negatives. The valuable sections in the article present a clear summation of a particular issue. Its deficiency may be that it doesn't offer any new information or solutions. To sound convincing, use specific examples in references.
Avoid including superficial opinions or your personal reaction. Pay attention to your own biases so you can overcome them.
Review Paper Format
Usually, students are assigned to write their article review essays based on standard formatting styles like APA or MLA. They can also write in other applicable formats as Chicago, ASA, or Harvard. Still, we will take a closer look at the principles of the two first formatting styles.
How to write an article review APA
Place a citation in the heading at the top of the review. Write the author's name (last name, first, and middle initial), title, publication date (year, month, date), journal of the published article (periodical title), volume, issue number, and page numbers for the article. Use the author's name, year of publication, and page number while placing in-text citations.
How to write an article review MLA
Using MLA format, manage references correctly at the top of the essay. Insert last, first, and middle names of the author. Then add publication title in quotation marks. Write journal title, series, and volume. Attach issue (year published) in such order: page(s), database name, web, date, month, and year accessed.
What Is a Review Essay: Get the Answer From BuyEssay
Many students don't know how to write an article review and what this task is for. If you are one of those learners, let us give you a hand on this process. BuyEssay is a service with high-level writing specialists who know everything about perfect academic texts. Here you can also find many beneficial review samples on other topics such as music or psychology.
Buy an essay and meet your writer shortly! Our system assigns a specialist automatically, so we ask you to include as many details in the order instructions as you can. Pay an honest price for the high-quality and on-time delivery of your article review. Rely on experienced specialists and let your review shine in your class!