Tips for Writing a Project Management Dissertation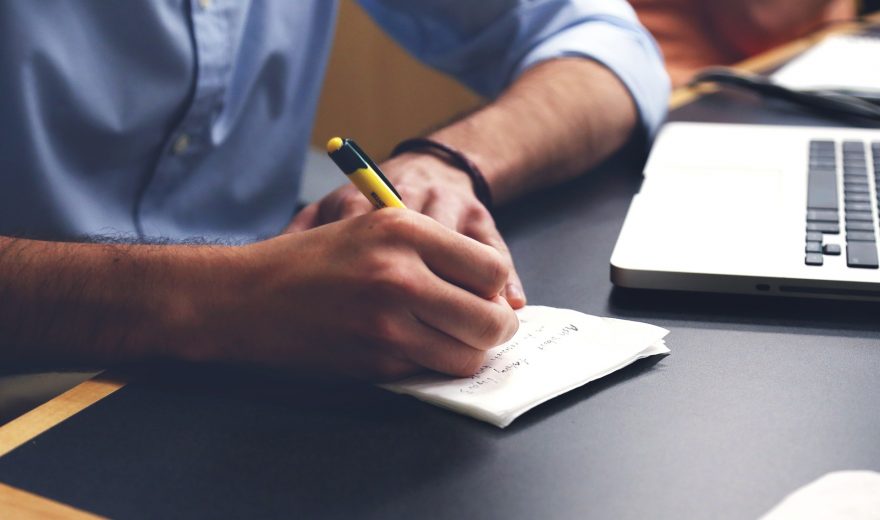 Management is a subject that requires technical knowledge, as well as interpersonal and communication skills. A dissertation is an important part of your course and it is required for your future career in management. Writing a dissertation is a difficult task that requires deep knowledge about your subject. We have prepared some tips and dissertation topics in management that can help you to deal with your paper successfully.
The most important thing while writing a dissertation is to answer the main question. Before starting to write your paper, you should understand the question and its purpose. A dissertation that doesn't answer the main question will not get a high grade. If you are not sure about the main issue of your project management dissertation, ask your supervisor to help you.
At the base of a high-quality dissertation is good research. Collect relevant books and articles to build your knowledge to answer the main question. The Internet is also a good source to find reliable information about your topic. Unravel the issue raised in your dissertation by collecting all relevant information. Reject all the material that is not required.
It is important to have a coherent structure for your dissertation. Readers should have a clear picture of what you want to say in your paper. A dissertation should have an introduction, body paragraphs, and a conclusion. In order to map your ideas properly, write an outline. Conclude logically your dissertation and make sure that you have answered the main question fully.
Ideas to Write a Strong Management Dissertation
Are you not sure how to write a strong dissertation on management? We have prepared some useful tips and project management dissertation topics to help you write your paper successfully. After you make all preparations for writing your paper, your chances to get a high grade will increase. So, continue reading our article to find out how you can compose a high-quality management dissertation.
Before you start writing your dissertation, it is a good idea to find samples. Find samples which are related to your topic. They will be the most helpful to you. You can find samples at the related directories where they are properly organized. So, you will find them without too much hassle. If you are stuck with choosing a good topic, use our management dissertation topics to come up with your own.
How to be a great leader in a management position?
What software do management leaders use to be more productive?
What strategies do management leaders use to cope with troublesome employees?
What can be done to improve management leader work?
What characteristics should a management leader have in order to do work effectively?
These are just some options that you can use. They can help you to come up with your own topic.
Writing a dissertation can't be taken lightly. You will not have as much time to deal with your writing as you may think. Writing a dissertation can be rather exhausting. But there are some ways that can help you to make this process easier. There are different aspects of writing a dissertation that you should know. You will succeed if you take appropriate steps.
There is no one way of structuring a dissertation. Consult with your supervisor to find out what structure suits your project best. However, there are two basic structures that a student can follow. You can structure your dissertation as a series of articles that can be published in journals in the sphere. But before you select this method, consult with your supervisor.
The other way of structuring is to write your dissertation as a book with chapters. In this way, a dissertation will consist of a title page, an abstract, contents which include background, a literature review, methodology, data analysis, discussion, a bibliography, and appendices. A title page should include all relevant information about the dissertation.
An abstract is a summary of the background, methodology, and findings. The content is a list of chapters contained in your dissertation. In the background part, describe the rationale behind your paper. A literature review is a summary of the literature that supports your project. In the methodology section, describe all methodology that was used in your research.
While writing a data analysis section, include a description of the technique that you have used in analyzing your research data. In the discussion section, write the main conclusions that were based on the data analysis. Include a list of references which were cited in your dissertation. All additional material that was used in your work should be included in the appendices.
You may need to begin writing a dissertation that depends on the research project that has been done before. You may not be able to write much of a dissertation before completing your project. In other situations, you may need to keep writing the dissertation while conducting research. In any case, you need to start writing your paper as early as possible.
Academic writing is more about practice than about talent. That's why starting early will help you to "gear up" in time. But if you think that you don't have enough time to deal with your dissertation, you probably need some professional help.
Save Your Time by Getting Professional Help
If you don't want to spend your time on writing, buy dissertations from us. Using our service is a good opportunity to get a high grade and succeed in your study. While placing an order on our site, fill in your requirements and set the deadline. Writing any type of paper is easy for our experienced writers.
As you get a new assignment, leave it to us and we will complete a unique paper, written according to your instructions and academic standards. Moreover, you can contact the writer directly via chat if you have any questions. Using our service will allow you to spend your time as you want while our writer is completing your order.
Ask us to help you and we will do everything possible to satisfy your needs. We will help you to improve your grades.