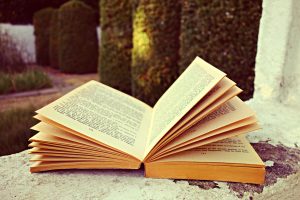 How is nature depicted in Theodore Dreiser's novel?

Sister Carrie is a wonderful story in series which describe the American dream and this novel shows spirit of naturalism.  America has wonderful and picturesque landscapes. American cities such as New York and Chicago were symbols of possibility for a rural population of American dreamers in pursuit of happiness. Theodore Dreiser's Sister Carry is a very deep and interesting masterpiece which concerns with American city.  The author depicted real scenes of life, especially in New York and Chicago. His main heroine, Carrie Meeber, imagined the city like a place where she could find happiness and more positive future. Theodore Dreiser described Chicago very detailed.

In nineteenth century Chicago had specific period of developing which had such breathtaking  ways of making girls to be interested in life there.

It has a lot of opportunities to show and give young ladies fame, glamourous life, life which was hopeful and hopeless life at the same time. Each of them wanted to have better life. It was a city of vanity, courage and hope.

This book is very close to life. The author showed a picture of real life scenes.

By the turn of the century American cities had been growing rapidly and with some problems. One of the keys to the American mind at the end of the old century and the beginning of the new was that American cities were filling up in very considerable part with small-town or rural people. The whole cast of American thinking in this period was deeply affected by the experience of the rural mind confronted with the phenomena of urban life, its crowding, poverty, crime, corruption; impersonality, and ethnic chaos …( Richard Hofstadter, 1955)

References

Theodore Dreiser, Sister Carrie, Dover Publications, 2004, p.10
Richard Hofstadter. The Age of Reform. New York: Random House (Vintage Books), 1955. p.176
You've come to the right place if you are lacking ideas for your literary essay! Check out this Sister Carrie summary to get a general idea of how such academic papers should be written. We remind you that you cannot claim this paper to be your own, as this obviously will be a violation of the author's rights. We have a better option for you, which won't put at risk your academic reputation and will save your time and nerves: place an order at BuyEssay.org and receive expert Sister Carrie summary from our brilliant writers. Complete confidentiality and money security are guaranteed.