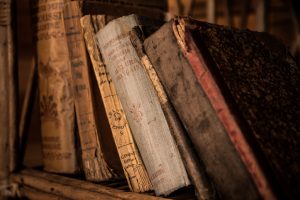 Why Do Some People Enjoy Reading Lolita?

Vladimir Nabokov's novel "Lolita" is perhaps one of the most controversial pieces of literature ever written. Stripped to its very core, it is a story of a pedophile obsessed by a 12-year old girl. The main idea of this novel is harshly condemned by the modern society, and yet, many readers thoroughly enjoy reading the Nabokov's work. This paper tries to establish the reasoning behind that fact.

When the book was first published in the United States in 1958, it was not welcomed by the general public. The topic was too obscene for an average reader, but Nabokov's masterful writing style successfully bridged the gap between the reader and the villain-protagonist of the novel, Humbert Humbert.

As Tamir-Ghez (Pifer, 2003) explains, Nabokov wants the reader to recognize the protagonist as a human being and identify with him to a certain degree, while at the same time condemning his actions. It is this mastery that tickles the imagination and makes reading "Lolita" enjoyable despite of its seemingly appalling topic. Emphasized human characteristics of Humbert Humbert make it hard for readers to hate him, even if they condemn his actions.

At the same time, the novel explores an issue that will be heavily discussed in the years to come. It is the hidden, usually suppressed sexual desire which, when acted upon, can have sever consequences. As Brink (1996) elaborates, there is a soul murder under review in the novel. Nabokov masterfully analyzes both sides of this taboo, starting with the urges but ending with deep psychological effects that this behavior imprints on the youth.

These are some of the many reasons that "Lolita" is enjoyable to read despite of its controversial topic. It is not just a novel, it is an elaborate study that tries to consider the human aspects behind every behavior. Nabokov does not judge either way, he just observes and lets his readers do the judging for themselves.

References

Pifer, E. (2003). Vladimir Nabokov's Lolita: A Casebook. The Art of Persuasion in Nabokov's Lolita (Tamir-Ghez, N.), 18
Brink, A. (1996). Obsession and Culture: A Study of Sexual Obsession in Modern Fiction, 99
This literary analysis essay is provided as an example of how such papers should be written. We remind you that it's protected by author's rights. We know that studying is hard, and we are willing to help you with numerous assignments. Place an order using the form below, and all you need to do is to wait for our professional writer creates a great literary analysis essay according to all your demands. On-time delivery, 100% confidentiality, and top-notch quality are guaranteed. We will prove you that learning can be fun and easy with a little professional help from our awesome authors.