How to Write an Inspirational Story and Add It to Any Text
Writing is a breathtaking journey that can lead you to a peak of creativity. However, not everyone feels the inspiration to write an inspirational story and add it to such a high-requirement type of writing as an article or essay. Consequently, many students need to develop a quick eye and spacious mind to make their writing impressive and inspirational.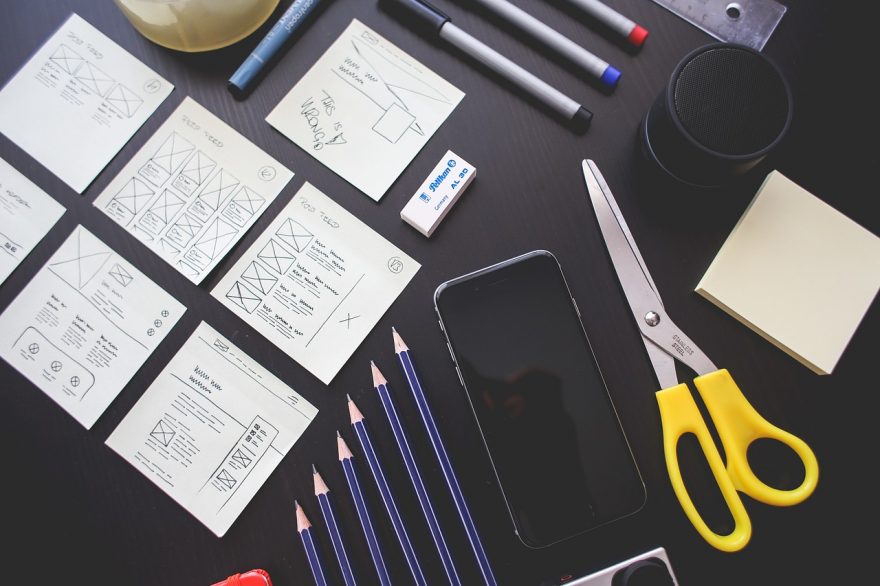 Photo by picjumbo_com from Pixabay
Oral or written, an inspirational text requires a strong belief in what you are saying. Usually, it is based on personal experience, and you will not find it anywhere among the recommendations on how to write an inspirational story or speech that can be interesting for a wide audience. Consequently, we share the following tips on creating an inspirational story for different types of writing.
How to Write an Inspirational Essay
An inspirational essay is a good method for training academic writing skills both for first-year students and undergraduates. Any essay topic you choose to express your thoughts has to engage your reader with the main idea. Don't forget about engaging with the tone of your text. You can follow basic essay structure:
A hook, prompt, thesis, and outline in the introduction.
Supporting ideas, examples, and development of the topic in each body paragraph (usually three of them).
The counterpoint and its impugnment in the conclusion.
Avoid using personal examples and tell the story only from the third person.
How to Write an Inspirational Book
Books can be fiction or non-fiction. It depends on which observation you want to encourage. Usually, if a beginner writer wants to share with readers real-life examples without adding imagined situations, it is better to choose a non-fiction delivery. When you have enough creativity to exaggerate the facts, it is better to work on a fiction plot.
Try to express your thoughts with characters: the main conflict should be between the antagonist and protagonist. Many inspiring moments can come through this confrontation. This helps the reader compare the actions of each other, the results of these actions, and choose which side they would follow.
How to Write an Inspirational Letter
When you are writing an encouraging letter, you have to understand who you are writing it for. For example, if you want to write motivational points for an eco-friendly lifestyle, you address this letter to a group of people. In another case, when you need to inspire someone, you need to consider which relationships you are in now.
Build your letter with this structure:
Write an introduction of who you are or who you represent.
Briefly describe the idea you want to use to encourage the addressee.
Build a body with paragraphs that describe your position concerning a narrow subject.
Write a conclusion where you wrap up your point of view. Don't forget to have gratitude toward your reader no matter if they support your idea or not.
How to Write an Inspirational Poem
Poetry is an inspirational part of the literature genre by itself. Usually, poets share their positive or negative attitude in their works, which can still be encouraging for some. If you have never tried to write a poem, but you want to, don't be afraid to express your feelings. Sometimes, we can see not only personal topics in poems but those that touch global problems.
Don't be afraid that your first poems will be with no rhyme. When you start writing about what really touches you, you will feel the unique rhythm accompanying the poem's lines.
How to Write an Inspirational Song
A song is a poem accompanied by music. If it's not challenging for you to write lyrics, you can think about crafting the song's meaning. Try to catch the rhythm of the poem you wrote and combine inspirational thoughts with the sound. This will support your position in the completed composition.
How to Write an Inspirational Speech
A speech is a form of verbal communication between the speaker and listener. Even if it is a monologue, a speech should be given live and involve the audience as active listeners. In the speech, you don't need to avoid your personal experience. This is a significant advantage for those who like the freedom to write stories in the first person. Share facts that relate to your topic closely.
If your speech is oral, you need to prepare an outline and write brief paragraphs for each point.
How to Write an Inspirational Letter to a Friend
Writing an inspirational letter to a friend may seem easier than writing to unfamiliar people, but this may not be true. The main complexity is in the familiarity you add to the letter, and your friend may perceive it the wrong way. If you feel that your friend needs encouragement, it can be for a happy moment (wedding, anniversary, college admission, life goals) or challenge (loss, job leave, divorce, forced moving out). Try to read psychological literature on a situation and fill your letter with words that matter. Let it be simple and short, but helpful.
How to Write About an Inspirational Person
If you want to add to your essay or article a story about a person that inspires you, try to find out more about this person. When you know how to organize an interview, it would be a perfect chance to take essential material. Remember to add only truthful facts that impact your self-development and try to explain why this person is inspiring for you.
How to Write an Inspirational Article
Often articles are perceived as journalistic research, and the audience reads it as news. If you are not a journalist, but you have a thematic blog, you can try to write not just as dry observation but with inspirational notes.
Readers appreciate the touching moments that everyone has in life. If you know some challenging situations, you can add it to your story. The article is a perfect type of literary composition where an author can include reasoning and prove it with cited facts from reliable sources of research.
BuyEssay Is a Source to Help You on How to Write an Inspirational Story
Thanks for visiting our website and your interest in writing inspirational texts. Today, we need motivation more than ever. Some people can lose their encouragement, but if you have the talent to write an inspirational story, you are able to overcome this obstacle!
BuyEssay is a writing service that can give you a hand with any type of text. If you have the main idea, but it's a bit of a challenge for you to express your thoughts on paper, we are here 24/7. Buy cheap essay and cooperate only with the best experts in your field of study.