Where to Get Help With Writing a Scientific Report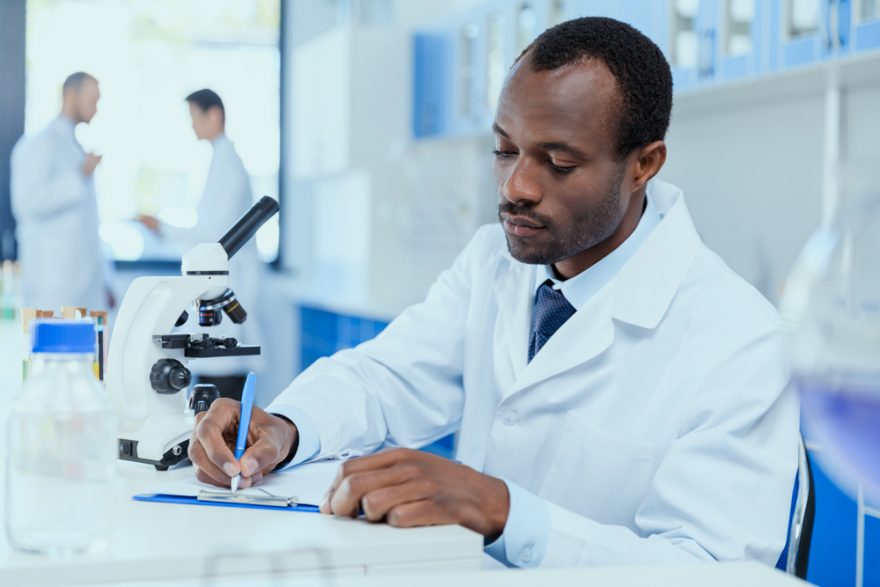 Photo from Depositphotos
Did you think that essay writing was boring? Well, now you have a paper that can beat any essay, even a history or law essay, and these two are quite tough ones. We don't want to scare you, but writing a scientific report can be deadly boring. This depends on how you organize the learning process, so the good news is it can be exciting or at least easy as well. Let's investigate the issue in more detail.
Why Is Scientific Report Writing Important?
Yes, it is important, and not only because of your grades and GPA. It performs a couple of important functions. First of all, you need practice for your future scientific career. You may object and say that you have no intention of becoming a scientist. Then what you are doing at uni? Just kidding! Well, we are sure that the ability to write formal reports, whether scientific or not, will be useful in the future for you. More than that, in the process of writing scientific reports you deepen and structure the information gained during your research and experimentation. As a result, you shouldn't view your report as an extra bit of work at the end of your project, but as an essential part of it and an opportunity to showcase your research and writing skills.
What Do You Need to Tell Your Audience?
Once, we hope, we have proven to you that scientific report writing is useful and important, we can figure out what exactly you are supposed to write in this paper. To make it simpler to remember, most educational guidelines offer a mnemonic trick: present all the findings you will be writing about in the IMRaD format.
"I" stands for the Introduction. Here you should explain why you have decided to investigate this problem and conduct the experiments. "M" is for Methods and Materials. Describe which kind of experiments you conducted and how you conducted them. If you have used any specific materials that are crucial to your paper, mention them. "R" is for Results – at this part, you describe the outcome of your tests. And finally, "D" is for Discussion, implying that you now have to express your opinion about the data gained. Follow this simple mnemonic, and you will always remember the crucial parts that need to be included in your report.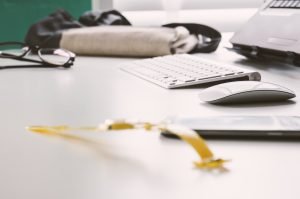 Scientific Report Writing Format
Luckily, the format of a scientific report is not much different from most papers you have been writing before. And even if you haven't had much practice in creating abstracts and annotated bibliographies, we are sure you will be able to figure this out. Besides, this is not the most difficult part of writing a scientific report. We wish to remind you, however, to check the standards of your educational institution before submitting your paper. The structure of a typical report looks as follows.
Title
Abstract
Introduction
Methods and Materials
Results
Discussion
References
Acknowledgments (occasional)
Appendix
As you can see, only the body, which includes methods, results, and discussion is different from typical research paper structure. You can find more elaborate explanations of these parts at our blog, but we highly recommend you to get a sample report paper at your department to make sure you will follow the right directions from the beginning. Moreover, it will be easier to keep the formatting correct without double-checking the lengthy list of rules.
Where to Look for Help?
Scientific report writing can be a daunting task unless you have a team of skilled writers like ours at BuyEssay.org. Place an order, and you can enjoy the following features:
1) Constant communication with your author.
This is a very convenient feature that helps you clarify any questions that arise in the process of writing, or correct your instructions in case they have changes. We know how crucial time can be when it comes to academic writing, so we tried to make your communication with your author as convenient as it can be. More than that, online chat is accessible from any place with Internet coverage, so you can change your requirements at any time.
2) Free revisions.
We are doing our best to create a paper that will meet all your needs, but we are also human beings, which means that mistakes are inevitable. We strive to fix any issues as soon as possible. If you have detected any error in your paper, or the writer has missed some of your requirements, feel free to ask for a revision using the special revision button on your personal page. Remember to contact your writer as soon as possible, so he or she has more time to make all the necessary amendments.
3) Money back guarantees.
How many writing services will offer your money back if you are dissatisfied with the quality of the paper received? Not so many! But we want you to feel safe and secure while ordering, so we do have a money back guarantee. Remember to submit your request via the form on your personal page, and do so within 14 days for ordinary papers and within 21 days for lengthy orders with the feature of progressive delivery.
4) 100% guarantee that your paper is written from scratch.
We don't keep databases of ready-made papers or resell completed works twice. You can be confident that a paper you receive is unique and written from scratch for you. But there's no need to take this for granted. You can always check the paper using our own plagiarism checker, or any other checker that you find reliable, and ask your author for a revision in case the percent of plagiarism is higher than stated in your requirements.
What are you waiting for? Place your order, and scientific reports won't be a source of stress for you any longer.