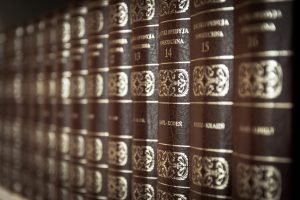 What should be done and said in case of false accusation?

Frequently, hundreds of people encounter situations in which they have been falsely accused with the smell of marijuana by police officers. It is clear that a set of actions against unlawful accusation has to be exercised.

Firstly, it is necessary to point out that an accused person should specify if he or she is detained or has an opportunity to go without any explanations. In case the officer says that the person is free to go, he or she can simply go. However, if the policeman states that he is detaining that person, it means that he/she is obliged to stay.

Secondly, police officers are not authorised to detain people if they do not have reasonable suspicion to do that. In Michigan v. Long case, the term "reasonable suspicion" is recognized as "the level of information and suspicion you need when you make a…pedestrian stop…"(2). Therefore, it is needed to clarify the reasons why the officer decided that it smells marijuana from the particular individual, not from others.

The last but not the least, all Americans have their constitutional rights to remain silent and to the presence of an attorney. According to Miranda v. Arizona case, there is a statement that all police officers are required "to advise the defendant of his Fifth and Sixth Amendment rights". Moreover, "an interrogation must cease if a suspect asserts the right to silence or to an attorney"(3). As a result, it can be acknowledged as a self-defense in order to protect their rights. Overall, the person should use all above-mentioned preventive measures.

References

1. Matt Agorist (2014, March 7) 4 Police Tricks to Nab You For Pot and How You Can Beat. Retrieved from http://thefreethoughtproject.com/4-police-tricks-nab-pot-beat/#c2I9IpD3Ouepof6E.99
2. Devallis Rutledge (2011, June 07) Probable Cause and Reasonable Suspicion. Retrieved from http://www.policemag.com/channel/patrol/articles/2011/06/probable-cause-and-reasonable-suspicion.aspx
3. Miranda v. Arizona, 384 U.S. 436 (1966)
We hope that this law school essay will help you in creating your own paper. We remind you, however, that you are not allowed to use this paper in any way that may violate the author's rights. We understand that learning can be difficult, and we are always ready to assist you at least with academic writing. Place your order to receive a great law school essay created by our professionals. All you need is to fill in the order form and print out the ready paper, and we will take care of everything else. We are waiting for your order!