A Short and Effective Guide on Writing a Dissertation Methodology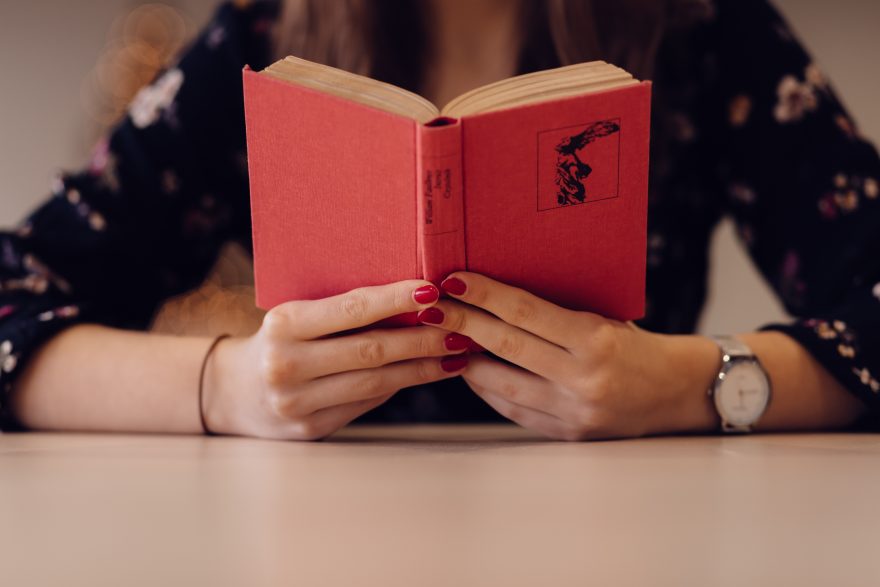 We bet you heard nothing about dissertation methodology before you decided to write your own paper. Well, we know that there are some decent students who hand all the assignments on time and have a clear idea why they decided to go to college and to write a dissertation in particular. For all the other mere mortals, just like us, we decided to prepare a little writing dissertation methodology guide to help you figure out the most important requirements and finish your paper successfully. Remember that in case of an emergency we are always ready to back you up and provide professional help with any type of paper you need. To make the information more digestible, we decided to present it in Q&A form.
What Is Dissertation Methodology?
Academic writing is famous for difficult words and weird names that make it even harder to understand. What is methodology? Actually, everything is not that hard, at least in this case. Cut off the latest part and you will get "method" – the way things are done. So, basically you need to describe the ways you were using while doing your research, and why you think these ways are the most appropriate ones.
Why Do I Need to Write It?
There are a lot of reasons why methodology is inevitable to write (seriously, we found nine and stopped counting). We will list here the most important ones:
Objectivity.
We guess that you already know that science is all about being objective, and so is your methodology. You need to explain methods used to let your readers and reviewers assess the level of scientific objectivity in your work. We know that you are as objective as only a human being can be, but still, that's for them, not us. Also, the dissertation committee will assess the reliability of the methods used. To sum up, you need to prove that your methods are reliable (no coffee grounds fortune-telling methods were used) and objective. Make sure that you don't have any personal grudges with the topic you are investigating).
Appropriateness.
You need to show that you have chosen the right method for your field of studies in general and topic in particular. For example, if you are writing a research on history, and it mainly involves studying the historical documents, you are unlikely to use the empirical method of experimentation. Also, remember that you need to show that you have collected a sufficient amount of data to be able to make generalizations and draw conclusions. To put it simply, you can't base your research on humanities on 20 people's opinions, but you can base it on 2000.
Problem prevention.
Your methodology in dissertation should also contain descriptions of the problems that may occur during the research problems and how you are going to avoid them. If problems did occur, you either describe methods you used to minimize them or explain why they are irrelevant and can't impact your research. For example, you are researching a very specific topic, and you can barely find any secondary sources for your dissertation. However, your initial aim was to investigate the primary sources – let's say, ancient Scandinavian love poems. Therefore, lack of secondary sources won't impact your research that much.
What Else Should I Include?
Now let's have a short overview of the questions you have to focus on while writing a dissertation methodology.
There are a lot of classifications and types of research, so make sure you can dedicate enough time to this point. More than that, they vary according to the discipline you are writing your dissertation in. The most popular types that are applicable to any dissertation regardless of the topic and science field are practical and theoretical. Also, you can choose from four research methods, such as qualitative, quantitative, correlational and meta-analytical. After you have done your research, list all the activities you were performing, such as reading, experimenting, observing and counting, and find the methods which have such activities in the description. Voila! Not that scary, right?
Where Can I Get Help?
If you are struggling with this part of the paper, there's nothing wrong with asking for a little dissertation methodology help, and we are always ready to provide you with top-notch assistance for a reasonable price. Here are a couple more reasons why you should entrust your academic struggles to the BuyEssay.org specialists:
Our service is 100% confidential.
All the information we need from you to work with your order (name, phone number, and e-mail) is safe and secure. We won't disclose any of your personal data to third parties, and you can be sure that we take security as the #1 priority.
Convenient and safe payments.
We cooperate with PayPal and Skrill to make sure that you can enjoy the best order experiences. Once you have chosen a payment system, you will be automatically redirected to their website. Follow the instructions listed on the payment page to submit money. We ensure you, this will be fast and easy.
Free revisions.
We always do our best to deliver great academic work to you. However, mistakes and misunderstanding can occur, and we are willing to fix these issues as soon as possible. Submit your revision request within 14 days for shorter orders and within 21 days for lengthy orders with the feature of progressive delivery, such as dissertations or theses. Specify your revision requirements, and your writer will fix everything accordingly.
Money back policy.
Not so many custom writing websites can afford a money back guarantee. We may have slightly higher prices than other services, but you can be sure that your money is safe and secure and you can get it back in case something goes wrong. You can find out more details at the corresponding page at our website. Make sure you read all the rules carefully!
So, close all the Google tabs with "dissertation methodology," place your order at BuyEssay.org and have some well-deserved rest while we work on your paper.