4 Easy Steps to Complete a Research Report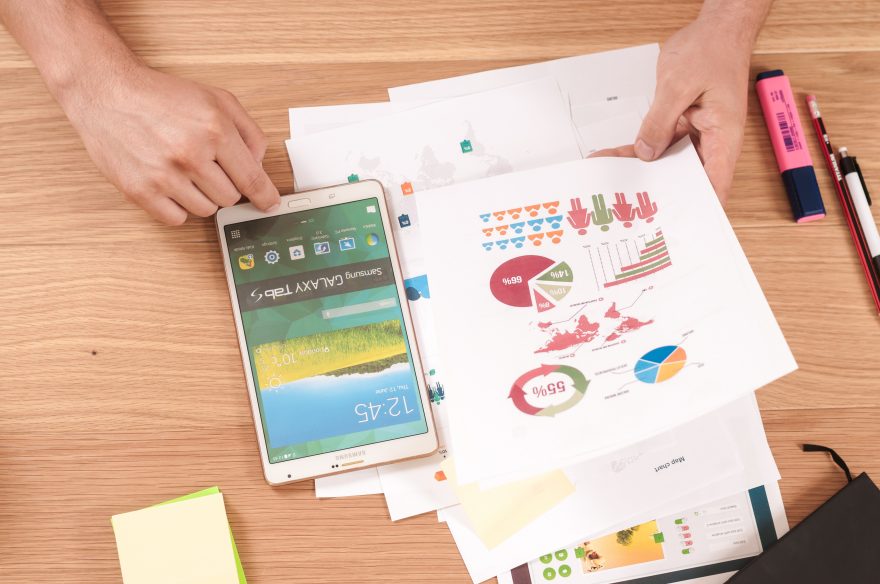 A research report demands specifics and laconicism. For this reason, this article is also quite short and contains only essential information. This type of task is rarely assigned to students, primarily because students don't have enough time to conduct proper research. Therefore, teachers assign essays and research papers more often. We hope you don't confuse a research report and a research paper. If you think it's the same, read the next section to find out the difference. If you are aware of the differences, skip the next section and move to the next big one — "how to write a research report in 4 easy steps."
The Big Difference
Perhaps this explanation can seem a bit childish, but our aim is not to demonstrate our writing skills. Our aim is to help you in developing your abilities and that is why we'll try to explain to you in the most understandable way. With this in mind, read the following descriptions of the two types of papers.
A research paper: When you are writing a research paper, you should choose the appropriate topic and find several (up to ten) sources that can reveal the topic. Your main task is to analyze information that you get from the sources, define your main idea, provide the reader with arguments, and come to specific conclusion. You don't have to include in your paper the results of your own research, but you can do this. If you decided to conduct your own exploration, you shouldn't focus on the results of your investigation. They should only be a part of your supportive arguments.
A research report: When you are completing a research report, your task is to conduct your own research and to explain which role it takes for the entire field. While a research paper is suitable for all disciplines, this type of assignment is suitable only for practical disciplines, such as psychology, sociology, and others of this nature. You should also analyze sources that relate to the topic but only in the context of your research.
How to Write a Research Report in 4 Easy Steps
If you read the previous sections, you wouldn't ever ask "What is a research report?" again. Now, we move to a more complex issue that is stated in the title of this section.
Step 1: Make All the Preparations
What exactly should you do at this step?
Select the subject of your research if it isn't specified.
Explore the sources that concern your topic and choose the specific issue of your research.
Examine similar researches.
Define the aim of your investigation.
Choose the methods of research.
Engage people that you need (respondents, experts, or both).
Find necessary gadgets and equipment (sometimes it's just a pen and paper).
Describe the hypothetic results that you are likely to get.
Step 2: Conduct Research
Now, when all preparations are done, you should move directly to your research. It can take you from a couple of weeks to a couple of months. Typically, teachers assign students with one research project per semester, but there are exceptions. It is quite essential to make notes during the whole process. In this specific case, you should also use a camera and a voice recorder. When you conduct an experiment, make sure that you don't break the law of your country or state. Don't share personal information of the respondents without their permission.
Step 3: Write a Report
Thank you for your patience. Finally, we'll explain to you how to write a research report. You should take at least a week to complete your research report. Actually, it's possible to write it in one day, but it won't be high-quality. So, what should you add to your paper?
An introduction. Here, you should explain to the reader why you decided to complete this research. You should provide the reader with information why your research is important for the reader or for a specific group of people.
The description of the research. In this section, you need to describe what you have been doing during the last months or weeks. Also, don't forget to mention these things: the time you spend on the research, the quantity of the respondents, and the tools you needed. This part should be narrative rather than analytical.
The role of the results. Now, you need to analyze the results. First, compare your research with other similar ones. Try to explain how your approach differs from others and why. Afterward, you should focus on the significance of your work. Answer this question: "What role does your research play in the field?"
Conclusions. You need to emphasize the importance of your exploration one more time and provide the reader with conclusions that you've made after the research. Don't write a lot. You should express all the information in two or three paragraphs.
Step 4: Polish Your Paper
Before submitting your report, you need to examine it thoroughly. Firstly, you should check if your task doesn't contain inaccuracies and inconsistencies. Secondly, you need to check the grammar. You can use an online grammar checker but don't trust it 100%. It's better to ask someone who possesses excellent literacy to look through your assignment. Also, you should check if you followed all the format style requirements.
Need Some Help?
Stop googling "what is research report" and apply to us. BuyEssay is a service that helps students to cope with all types of assignments, including essays, research papers, coursework, business plans, and a lot of others.
"How does it work?" you may wonder. It's very simple! You should visit our page, provide us with all information about the assignment that you need to complete, and we will find the best available writer for you. We do this according to the specificities of your task. Afterward, you can communicate with the writer via live chat and work together on your task. The completed order you can use as you wish, but we suggest you use it as a source of ideas for your own research. Try our service now and find out all the benefits!